Claire Nouy's Email & Phone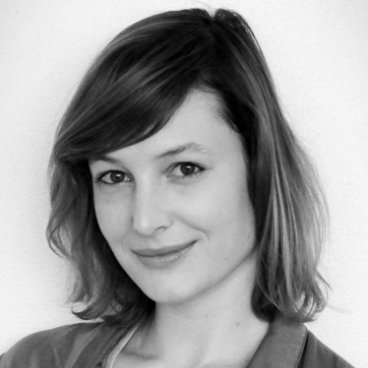 Claire Nouy
Co-Founder @ Atelier Nubio
Claire Nouy Contact Details
Paris 11, Île-de-France, France
Co-Founder @ Atelier Nubio
Marketing Manager @ Rocket Internet
Digital Communication Consultant @ Missions at TOTAL and GDF-SUEZ
Entrepreneur since 2013. Experience : 7 years in Web and e-business project management. Expertise : Content marketing & digital strategy.
Co-founder @ Nubio est la marque leader sur le marché français des cures Detox et jus frais pressés à froid. From September 2013 to Present (2 years 1 month) ParisMarketing Manager @ Dans la start-up HelloFresh.fr (e-commerce), mise
ContactOut is used by recruiters at 30% of the Fortune 500 companies
Similar Profiles to Claire Nouy
Art Hawkins

Senior Vice President of Sales

Craig Roberts

Chief of Staff at Congressman Shimkus

Lindsay Jacobi
Courtney Abrams

Interactive Program Manager at MARC USA

Tom Usher

Client Solutions Executive at Emtec Inc.

Ross Wilson

Chief Medical Officer & Senior Vice President at NYC Health and Hospitals Corporation

Ronan Murphy

Risk Control Operations Team Lead at Murex

Magnus O'Driscoll

Managing Director at Altion

Graham Keogh
Ben Cofield

Chief Executive Officer - Novi Global - noviglobal.com - A Whole New World of Recruitment

Shane O'Callaghan

Sales & Marketing at Engine Lease Finance Corporation

Xavier Perrodon

Assay Automation Scientist at The Janssen Pharmaceutical Companies of Johnson & Johnson

Kajetan Tworek

NPI Engineer at Motorola Solutions

Wilber Hernandez

Software Infrastructure Engineer / Network Engineer / Android Developer

Garry George, CPA

Financial Reporting Manager at Five Star Senior Living

Nikita Zolotykh

Software Development Engineer at Amazon

Albina Keetch

Senior Technical Recruiter at MiCORE Solutions, Inc.

Kathleen Prindle

Senior Software and Systems Engineer

Theresa Sadlier

Quality Engineer / Document Control

Tara Holliday

Assistant Account Executive at Access Brand Communications

Jordan Jensen

Student at University of Wisconsin-Madison: School of Business

Michael Iwunze

Senior Software Engineer at Global Science & Technology, Inc

Jack Aronson

President | Owner Great Lakes HPP at Great Lakes HPP

Greg Hilbrich

Executive Vice President and Treasurer

Zachariah Turner

Senior Auditor, Capital & Model Risk Management at Wells Fargo

Lisa Ciappetta

Director Commercial Marketing, Sponsorships, and Events at ADT Security Svcs

Pete Moore

Data Strategy. GDPR Awareness.

Steve Walker

Chief Information Officer, Chief Operating Officer, Asia Pacific at DHL Supply Chain

Jim Fiesel

Managing Director, Americas Sales at Finastra

Michael Smith

Senior Recruiter, EMEAR at Cisco Meraki

Megha Mehra

Head | Mobile Marketing at Amazon

Theodore Kirby

Head of Product at Charlotte Tilbury Beauty

Michael Hughes

Group Chief Financial Officer at EG Group

Olaf Akkerman

Vice President Sales EMEA at Rackspace

Lisa Kim

Software Engineer at Google

Patrick Hira

Java Software Engineer bij FD Mediagroep

Sravan U
Andre Norman

HR Transformation & Shared Services

Liashenko Vladymyr

Software Developer in Namecheap

Jaime Latzman

VP, Head of People at Bonobos

Sylwester Janik

General Partner at Cogito Capital Partners

Adam Myers

Software Engineer at LinkedIn

Joseph Kaplan

Principal at Apollo Global Management LLC

Jan Westermann

Principal Solutions Architect (SugarCRM Solution Architect of the Year 2018)

Melani Smith

Vice President, Procurement and Business Services at Novo Nordisk

Rashmi Kulkarni

Android/Web Applications Developer
Looking for colleagues of Chris Shelby at Company Inc?