Christopher Thatcher's Email & Phone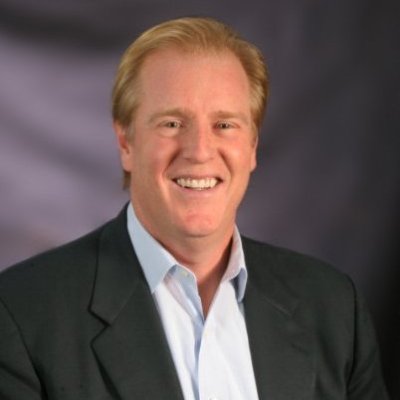 Christopher Thatcher
Manager, Surgical Sales @ Allergan
Christopher Thatcher Contact Details
Greater Philadelphia Area
Chief Executive Officer and President @ Neuronetics, Inc.is a privately held medical device company focused on developing non-invasive therapies for psychiatric and neurological disorders using MRI-strength magnetic field pulses. We are the first company to have a non-systemic and non-invasive depression treatment cleared by the FDA for patients who have not benefited from prior antidepressant medication. We
ContactOut is used by
76% of Fortune 500 companies
Similar Profiles to Christopher Thatcher
Alessandro Monti

Supply Chian Manager presso Heliocentris Italy srl

Enrico Leucci
Matteo Crosti

Group CPO - Executive Vice President Worldwide Operation

Alberto Ponchio

Marketing Director at Puig

Marcella Gabriele

Demand Manager presso FASTWEB

Renato Lamberti
Giorgio Bavelloni

Manager of Sales presso OmniaVideo S.r.l.

paola De Martini

Group Tax Director and Corporate Governance presso Luxottica Group

Silvia Profeti

Digital Specialist presso Banca di Pisa e Fornacette

Marco Ferrario

Sales Retail Manager South Europe presso FPT Industrial

Giulio Becchini

Business Development Manager presso Euler Hermes

Roland Unterhofer

...about to launch e-commerce start-up. Looking for producers of local specialities, IT nerds & marketing specialists

Alessio Minia

IT Retail & CRM Application Manager presso KIKO MILANO

Ida Morano
Fabrizio Benigni

Europe Business Manager at Carestream

Roberto Zapparoli
Giorgio Cerana

General Director at Vivatis Pharma Italia

Stefano Catalucci

Area Manager presso GRUPPO UNICA RE

Andrea Benzoni

Chief Operating Officer - Allianz Global Assistance Italy

Andrea Frabetti

Chief Executive Officer presso Sunseeker International Ltd

Enrico Tonetto
Massimiliano Cappa
Stefano Molinelli

Partner & General Manager at Fabita srl

Giorgio Fainello

Senior Construction Manager with International Health & Safety expertise seeking new position

Paola Aiello

Senior Hr Business Partner Staff, ICT, BU Lottery, BU Payment Services presso Sisal S.p.A.

Abramo Ciapanna

Business Developer presso ALD Automotive

Bruno Molinari

Art Director at Leo Burnett

Anna Silvestri

Business Analyst - McKinsey & Company - Strategy & Corporate Finance practice

Erika Cherry

Director, People Experience, Electronic Arts (EA)

Antonio Sciuto

EVP and Chief Marketing Officer North America at Nestlé Waters

Gus Lott

Engineer, Robotics & Machine Perception - PhD, PMP

Jennifer Paulson

Technical Recruiter at Odesus, Inc.

Natalie Luu

Partner at Lightspeed Venture Partners

Kevin Bottoms

Global Vice President of Business Development, Customer Experience and Digital Solutions at TELUS International

Daniel Hill

Head of Front End Development at BORN Group

Ed Hutner

Leading Deltek's Human Resources and it's most important asset - our people - since 2014

Paul Brobst

Sr Engineering Manager - Big Data and Compute Pipelines at 23andMe

Chris Laird

Marketing Director - Brand Operations & Marketing Innovation at Procter & Gamble

Joanna Eldridge

HR Digital Transformation Leader

Emily Clark

Engagement Manager at McKinsey & Company

Jill DiBenedetto

Sr. Recruitment Partner at Engage2Excel Recruitment Solutions

John Ucciferri

Vice President of Marketing

Staci Birkendahl

Senior Recruiter, Finance 

Amber Cartwright
Jessica Gerard

Sales Representative at Stryker IVS

Nick Grandy

Outschool - where kids love learning

Terry DTM

★ ★ ★ ★ ★ Experienced Keynote Speaker | Self Esteem Architect ✔Helping Professionals be exceptional Speakers ✔

Yasmin W.
Looking for colleagues of Chris Shelby at Company Inc?