Chris Hare's Email & Phone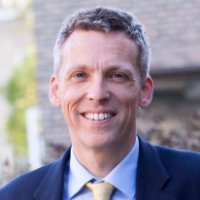 Chris Hare
Projects Engineer @ M.C.Air Filtration Ltd.
Chris Hare Contact Details
Rochester, United Kingdom
14 years of Senior Leadership experience Partnerships Project management Building teams Developing people Specialties: Stakeholder Engagement Apprenticeships Communications Business Improvement Technologies IT Services Estates & Facilities Management Sales & Marketing HR Management
Director of Enterprise & Employer Engagement @ Apprenticeships Business Development Partnerships Marketing Communications From October 2015 to Present (3 months) Director @ Working with fellow directors
ContactOut is used by
76% of Fortune 500 companies
Similar Profiles to Chris Hare
John Martin
Pam Wood

Globally recognised Career Coach | Professional Resume Writer & CV Writer | LinkedIn Expert | www.obviouscandidate.com

Andrew Manning

Senior Vice President at Cielo

Kate Krachai

Proactive GMP and quality systems expert

Julie Daniels

Associate Director Customer Rewards & Operations at comparethemarket.com

Jay Pond-Jones

Creative Director at STUDIO SIXTY BILLION LIMITED

Rachna (Patel) Booth

Devices Sales Specialist at Microsoft

Emily Armstrong

Surveyor at Lee Baron Group

Tina Fordham

Chief Global Political Analyst at Citi; Geopolitics & Mkts. Member of HLP for Women's Economic Empowerment, UN

Hollie Woodard

Project Manager at VolkerRail UK

Jack Richards

Loss/Prevention Manager at The Hut Group

Scott Hoole

Data Analyst at Lloyds Banking Group

Martina Taci

Events & Guest Relations Manager, Eataly Los Angeles

Clément Weber
Darren Franks
Dean Vincent
Aimee Watson

Analyst at SustainAbility

Gabriel Federici

​Director of Sales, Beauty and Personal Care - EMEA Mintel Gp.

Daniela Pavan

Entrepreneur, Forbes Contributor, Design & Innovation Manager, Strategic Leader

Jo Meehan

MC Public Sector Resourcing Line of business & Defence account RM Lead at KPMG

Dan Sinclair Taylor

National Partnership Manager at Funding Circle

Aleksandra Njagulj

Head of Sustainability and Innovation at BOUYGUES UK

Matthew Watson

Editorial director at carwow and presenter of the world's #1 car review channel on YouTube.

David Gurney
Joanna Hodgson

Transforming substantial technical organisations and building successful technical teams

Rick Buell

Director of Yacht Management Division at Superyachts Sales and Charter

Kerry Wong

Director of Investor Relations at Scalar Capital

Jordan Brodsky, MBA, PMP

Director, Technical Product and Regulatory Support at Greif Packaging and Containers

Spencer Lewis

Senior Systems Engineer II at General Dynamics AIS

Terry DTM

★ ★ ★ ★ ★ Experienced Keynote Speaker | Self Esteem Architect ✔Helping Professionals be exceptional Speakers ✔

Daniel Garnier-Moiroux

Senior Software Engineer at Pivotal Labs

Alexandre Vovan

Entrepreneur/Investor Tech HR

Edouard Gorioux

Co Founder chez Click & Boat

Philippe Roulié

Networks Chief Technical Officer at Bouygues Telecom

Martin Ohannessian

Founder & CEO at LePetitBallon.com

Cyril OLIVIER

Leader Brand & Digital ou Chief Branding & Digital Officer

Yao ZHU

International Partnership Manager at Deezer. Digital-Entrepreneur-Impact-China-Art

Matthieu Puibaraud

Software Engineer chez PayFit

Julien Bistoquet
Fabrice Sznajderman

Lead Developer Scala at Lunatech Labs

Guillaume Tessier

Helping Tech Companies Grow by Synchronising Sales & Marketing | Growth | Go-to-Market Strategy | B2B

Douglas Willcocks

Global Chief Data Officer

Meryem YAHYAOUI

Senior Strategy Consultant // Research-student in 'Geopolitics and Prospective' at IRIS

Paolo Gianrossi

Manager, Software Engineering - Amazon Alexa

Aaron Moloney

☁Helping organisations drive software agility☁

Stephanie Achi-Vitols

Manager, Sales Development Representatives France at Salesforce

Gosia Politowska

Senior Java Developer at Houghton Mifflin Harcourt

Sarah PhD

Leading strategic AI/ML/NLP startups & technologies engagement. Spearheading AI Ethics & underserved languages research.

Yasmin W.
Looking for colleagues of Chris Shelby at Company Inc?
Michael Temali-Smith
Managing Director - MKC Aspire Ltd. A Start-Up Incubator