Chris Gaskell's Email & Phone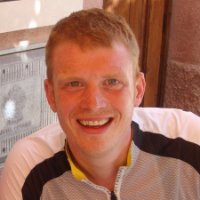 Chris Gaskell
Technical Solutions Architect @ Amaze
Chris Gaskell Contact Details
Watermillock, Cumbria, United Kingdom
Technical Solutions Architect @
Amaze
HND Computer Science @ St Helens College
For 12 years I have worked with the web. In that time I have been responsible for developing, maintaining and delivering CMS implementations, social platforms and internet based applications. I have experience developing applications for environments requiring high scalability, throughput and maximum availability. Primarily I use the Microsoft product stack (c# + VB) 1.1 - 4.5 -
ContactOut is used by
76% of Fortune 500 companies
Similar Profiles to Chris Gaskell
Nancy Aebersold

Founder of the Higher Education Recruitment Consortium (HERC) & Executive Director of the Central HERC

Buddy Boudreaux

General manager Bricor ,LLC

Alexander Alvarez

Accounts Payable Coordinator at The Vanbarton Group

Amaury Meunier
Anna Melamud

Committed heart & mind to bringing my clients world-class court reporting services

Eric Hubbard

Founder at Pain-Free Dental Marketing

Maria Contino

Western Region Sales Manager at Rosenthal & Rosenthal, Inc.

Mark K. Phiscator

Director Engineering Services - at SCA Americas

Scott Higgins

Executive Director Cybersecurity Operations

Ben Fisher

Director of Engineering, thyssenkrupp Bilstein of America, Inc.

Tamsin Yeomans

VP, Group Copy Supervisor at FCB Health

Rochelle CISA

Vice-Chair, Marketing at ISACA Los Angeles Chapter

Martin Nielsen

Sr. Manager - Strategic Alliances at Aqua Security

Aaron Ingebritson

Director of International Business Development at Stanley Consultants - Global Engineering Service Provider

Derek Lehman

Creating experiences that inspire shoppers.

Rosanna Bio

Director of Business Development

Michael Swift

Sales Representative at Diversified Printers, Inc.

David Needle

Manager at Vantage (T-Mobile)

Brian Stephens

Manager, Forensic Technology at PwC

Brian Waghalter

Real Estate - Restauranteur - Entrepreneur

Steve D'Erasmo

Director Technology Planning Point of Sale Systems at Hilton Worldwide

Frank Duran
Mark Rodriguez

Senior Vice President & Chief Lending Officer, Partners FCU at The Walt Disney Company

Nicole Boven

People Operations at Red Frog Events

Ellen Malterre

Director of Talent and Development at Bulgari

Jill Matteis

Senior Oncology Sales Specialist

Mike Harlan

Director of Safety,Maintenance & Human Resources

Terry DTM

★ ★ ★ ★ ★ Experienced Keynote Speaker | Self Esteem Architect ✔Helping Professionals be exceptional Speakers ✔

Jason Meulenhoff

iOS Developer bij PINCH BV

Sunniva de Bock

Recruitment Consultant IT Infrastructure & Cloud

Pranav Ramarao

Software Engineer at Google

Nishita Agarwal

Engineering Manager at Instagram

Kamal Rawat

Sr. Software Engineer at Sitetracker

Kinjal Choudhary

Senior Vice President Human Resources at Paytm

Pratheek Bhat

Sr. Software Engineer at LinkedIn

Vishnu Choolazhi

Enterprise Engineer at Facebook

Stefanie San Miguel

Sourcing Specialist at WilsonHCG

Kevin Chen
Evan Brodie

Software Developer at Nulogy

Kevin Asis

Software Engineer at Intuit

Benjamin Myara

Computer Vision @ Apple | University of Oxford

Dimitri Gritsajuk
Alexandre DuBreuil

Java software engineer, conference speaker, open source maintainer and sound designer.

Laurent Mirguet
Matthieu Vautrot

Jr. Principal Data Engineer at QuantumBlack

Clement Lhommeau

Co-founder @Helloways | #Hiring

Yasmin W.