Carolyn Kiser's Email & Phone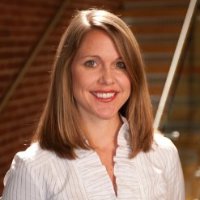 Carolyn Kiser
VP, Director of Marketing @ HomeTown_Bank
Carolyn Kiser Contact Details
Principal, Account Supervisor @ tba | PR + Advertising
Account Supervisor @ BBDO Atlanta
Bachelor of Science (B.S.), Studio Art @ Florida State University
VP, Director of Marketing @ As Director of Marketing, I am responsible for every aspect of the HomeTown Bank brand and strive to ensure that its promise is delivered at every touch point. From July 2011 to Present (4 years 6 months) Principal, Account Supervisor @ Charged with overseeing all account management activities at tba with the
ContactOut is used by
76% of Fortune 500 companies
Similar Profiles to Carolyn Kiser
Vivian Murad
Staffan Walfridsson

System Administrator på Cybercom

Johan Kuylenstierna

Partner Responsible, Team & Account Manager at HiQ

Mati Jalakas

Senior Consultant Cardiologist

Fredrik Lingemark

Network Engineer at Svenska Kraftnät (Swedish National Grid)

Sara Magnusson

Global Management Trainee at EF Education First

Caroline (Svensson) Holtz

Human Resources Manager Nordic, HR Manager at TE Connectivity

Cathy Andreasson

HR Specialist: University and Social Media at SCA - Hygiene and Forest Products Company

Vanessa Klint
Anderz Larqvist

VD/CEO at Hedin Bil Mölndal AB

Jon Dufour

Vice President Manufacturing Operations at TE SubCom

Jen (Wissel)
Michelle Rance

Technical Support Engineer

Bud Schneider

President at Arrowhead Promotion & Fulfillment

Andy Mckewan

Director of People at Pret A Manger US

Steven Fulakeza
Dee Vaughn

Executive at Essante Organics

Alex Fath

Senior EHS & Hazardous Waste Manager

Gospel Ibeh

Real Estate Investor at Greenback Assets Corporation

Brady Webster

Property Claims Unit Manager at Germania Insurance

Andrea Tager, MBA

Digital & Inbound Marketing Professional

Andi Morey Peterson

Test Engineer at Micron Technology

Li Maria
Melissa Hoon

Associate Attorney at Jones, Davis & Jackson, PC

Leilani Learn

Marketing Representative at Ryka / Fitness Professional

Tony Baskin

Senior Discovery Attorney at Perkins Coie LLP

Amy Nadler

Vice President at Zeno Group

George Pafnutieff

Associate Director, School of Animation and Visual Effects

Austin Working

Sales Supervisor at Sprint

Terry DTM

★ ★ ★ ★ ★ Experienced Keynote Speaker | Self Esteem Architect ✔Helping Professionals be exceptional Speakers ✔

Andrea Massari
Sarah Utter

Vice President, Private Brands at Amazon

Jason Morris

Chief Technology Officer at Next Rev Technologies

John Guerrero

Sr. Site Reliability Engineer at LinkedIn

Madhan Pichandi

Engineering Leader & Technologist

Charlie Wilhelm

President, COO at KARL STORZ Endoscopy-America, Inc.

Freddy Cameron

Chief Operations Officer for Natural Hemp Company/Genius Products

Jason U.

Chief Technology Officer at Givewith

Seth Goldman

Executive Chair, Beyond Meat Co-Founder of Honest Tea

Bobson Mercier

Hadoop Developer @ TransUnion - Owner at Leo Prezans Solutions

Jennifer Mannion

N3TWORK- We are HIRING!!!

Steven Ojo

Engineering Manager - iOS Streaming at Netflix

Jerry Pianto
Gregory Melchior
Prasanna Pilaka

Software QA Lead Automation Engineer - Web Marketing Technology(AEM) at Splunk

Matthew O'Connor

Strategic Accounts, MuleSoft Inc

Siyue Wu

Deep Learning Software Intern at NVIDIA

Surajit Dutta
Yasmin W.