Carol FASCP's Email & Phone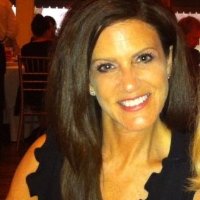 Carol FASCP
Vice President Community & Specialty Pharmacy Customer Programs and Solutions @ AmerisourceBergen
Carol FASCP Contact Details
Coraopolis, Pennsylvania, United States
Vice President Community & Specialty Pharmacy Customer Programs and Solutions @
AmerisourceBergen
Director, Pharmacy @
UPMC
Seasoned Pharmacist with broad and successful experience in the pharmaceutical industry. Focus areas include Specialty Pharmacy, Oncology, Transplant, Long Term Care, Home Infusion, Acute Care, Mail Order, Retail, Managed Care, Sales and Regulatory Affairs. A history of increasing responsibility with consistent record of achievement. Specialties: ● Diverse Balance of Organization, Management, Clinical, Operational and Technical Skills ●
ContactOut is used by recruiters at 76% of the Fortune 500 companies
Similar Profiles to Carol FASCP
Swapan Mukhopadhyay

Consultant - CRM, Banking & Finance - SAP

Matt Fraughton
Douglas Munn

Controller at Maple Industries Inc.

Judy Perly
Med Ahmadoun, PMP

Head of Regulatory Compliance & Operations NFIA at iA Financial Group

Lucille Laframboise

Asst. Director Marketing and Business Development at Canadian Automobile Dealers Association

Fadi Latif

Director, Sales and Operations at Scalian

Patricia Raposo

Client Services Coordinator at CBRE Limited

Rishan Sathasivam, CPA, CA

Senior Accountant at KPMG LLP

May McIntosh (Van Do)

Development Technologist at Center for Commercialization of Regenerative Medicine

Mayumi Temby

Business Development Manager at NTT ICT

Ash Gregor
Hamidreza Seifmanesh

General Practitioner, looking for GP job in DWS areas

Sheena Joshi

Senior Partner at Atkinson Vinden

Christian Kreiberg

Data Analyst at Transport Sydney Trains

Tyanna De Assis
Belinda Saade

State Marketing Consultant NSW/ACT at AUSSIE

Mark Brigden

Business Coach at markbrigden.com

Vinnie Kura

Senior Project Manager at Australian Government

Kirsty Hibbins

Business Development & Marketing Professional

Paul Paras

NSW Territory Manager - Surgical at TELEFLEX MEDICAL OEM

Lewis Stewart

Relationship Partner at The Today Business

Rizwan Ur Rehman
Klara Martinkova

Office Manager for AU & NZ at Yahoo!7

Leo Galvin

Neuroradiologist at SKG Radiology

Sharon Brennan

Holistic Horse Solutions Course

Asanka Fonseka

Research and Analytics Specialist at Equipsuper

Peter Civitarese

Owner, 3 Dimensional Consulting

Liam O'Shannessy

Maintenance Engineering Lead - Major Projects at Downer

Dara Conlan MIEAust

Project Delivery Executive & Principal Consultant at Borg Consulting

Terry DTM

★ ★ ★ ★ ★ Experienced Keynote Speaker | Self Esteem Architect ✔Helping Professionals be exceptional Speakers ✔

Ricky Chung

Principal UI Engineer at Anomali

Usman Muzaffar

Head of Engineering at Cloudflare, Inc.

Scott Darling

Member Board of Directors at Socrata

Carlos Más

Security Engineer at Google

Cindy(Yajun) Yang

Software Developer at Amazon Lab126

Gregory Raifman

President, Nexstar Digital, a wholly-owned subsidiary of Nexstar Media Group

Daniel Haugh

Software Engineer at LinkedIn

Alexander H.
Tracy Yu

Software Engineer at Facebook

Kevin Today

Forward Deployed Software Engineer

Huayang Cui
Ray Mirza

Recruiter at Facebook AR/VR

Kristin (Conlin)

Human Resources Executive

Manish Asnani

Senior Vice President Human Resources at Visa

David Vawter

Software Engineer at Google

Cyrus Fazel

Founder @SwissBorg, Keynote speaker

Chelsea Q.

Open to Technical/Product Manager Position, Full Time only, Please DO NOT send me a developer position

Rich Krause

Private Equity CEO|Operating Partner|Outside Board Member|Investor

Yasmin W.
Looking for colleagues of Chris Shelby at Company Inc?
Lisa FASCP
President Elect