Carlos Bielenstein's Email & Phone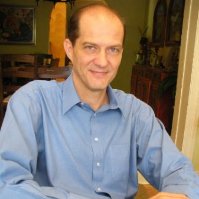 Carlos Bielenstein
Senior Vice President Global Fraud Prevention @ Citibank
Carlos Bielenstein Contact Details
Miami/Fort Lauderdale Area
Senior Vice President Global Fraud Prevention @ Citibank
Senior Business Leader @ Visa
Regional Director Fraud Prevention for Latin America and Canada @ American Express
BACHELOR OF ARTS, ECONOMICS @ Universidade de Brasília
International business executive with a proven record in implementing risk management strategies to reduce Credit and Fraud losses. Broad experience in managing call centers, customer services, credit underwriting, collections and fraud prevention businesses in the United States, Latin America and Canada. Proven ability to design and implement complex Regional Risk Management, Fraud Prevention, Collections and Customer Servicing
ContactOut is used by recruiters at 30% of the Fortune 500 companies
Similar Profiles to Carlos Bielenstein
Kevin McGinniss

Solution Architect at Inter-American Development Bank

Ashley M. Edwards

Investment Banking Analyst at J.P. Morgan

Diana Fuentes

Vice President of Business Development at Hospice Consulting Dallas/Fort Worth

Eric Young

Director, Power Sector Asset Management at ABS Group

Danielle Fleischman, PHR, SHRM-CP

Senior HR Program Manager, EMEA

Katrina Richard

Talent Acquisition Manager At Kinetix | Recruiter @ Texas Children's Hospital | Placement junkie | Harvey Survivor

Curtis Farris

General Manager at ADESA TAMPA

Matthew Goodfellow

Global Account Director | CenturyLink at CenturyLink Business for Enterprise

Biron Crusenberry

Cloud Productivity Solutions Specialist at Microsoft

Jared Hanner, CPCU, ARM

Area VP & Western Regional Director, Property Practice

Robert E. Bonofiglo

Project Manager - Physician Organization Imaging Application Consolidation at Houston Methodist Health System

Meredith Lincoln

Franchise Owner at Orangetheory Fitness

Tim Fischer

Executive Vice President & CFO, Sandy Alexander Inc. Adjunct Professor, NYU

April Spencer (aprilhspencer@gmail.com)

Operations Manager specializing in HR, Accounting, and Safety

Jim Sledzik

Managing Director, North America at Saudi Aramco Energy Ventures

Ron Renwick

Vice President Of Products at Netronome

Amy Chun

Associate Marketing Director at Colgate-Palmolive

Peter Cappellino

Vice President at JPMorgan Chase

Angelina Giovannini

VP, Content Strategy at Loma Media

William Wade

Senior VP- Commercial Banking, Real Estate & Commercial Lending, Executive Management Community Banking

Leif Anderson

Director of Business Development at Princeton Property Management

Don Danh

Senior Vice President at East West Bank

Gabriel Essner

Account Executive at Expensify

Kate O'Connor

Regional Assets Protection Director

Matthew Kelly

Owner at Emmons Roofing and Siding

MH Hamza

Senior Project / Software Development Manager at White Water International, Inc

Suresh Aravind

Managing Director at Dural Consulting LLC

Chris Loeffler

Vice President at Europa Eyewear

Terry DTM

★ ★ ★ ★ ★ Experienced Keynote Speaker | Self Esteem Architect ✔Helping Professionals be exceptional Speakers ✔

Patrick Nixon

Software Engineer at Twitter

Patrick Li

Software Engineer at Apple

Timothy Kolbus

Chief Supply Chain Officer

Cindy Chebultz

Director of Marketing: Marketing Strategy, Project Management, Lead Generation, ROI, Analytics, PPC, SEO

Geoffrey Lalonde
Christopher Primavera

Senior Software Engineer at Aspen Square Management

Carlos Gonçalves

Global Chief Information Officer chez Société Générale

Emre Sefer

Vice President, Strategist/Quant at Goldman Sachs

Harris(Hongying) Yu

Sr. Software Engineer at Microsoft

Ben Cai

Empowering automation so you don't have to do the work... :)

Jit FFPM

Chief Medical Officer & Consultant Pharmaceutical Physician

Matt Brennan

Partner at General Catalyst

Pangus Ho

Principal Software Engineer at Oracle

Anant Bhalla

Public company CFO/President level executive with 2 decades of financial services experience in U.S. and International markets operating & transforming large, complex businesses.

Stephen Fisher

Full Stack Engineer at SurveyMonkey

Tyler Hoffman

Vice President of Sales at Visa

Jeff Shaffer

Software Engineer at Google

Patrick Lundgren

Site Reliability Engineer at CLEAR (clearme.com)

Yasmin W.