Carla Fitzpatrick, PHR's Email & Phone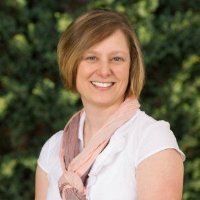 Carla Fitzpatrick, PHR
Human Resource Manager @ Anderson International Corp
Carla Fitzpatrick, PHR Contact Details
Cleveland/Akron, Ohio Area
Human Resource Manager @ Anderson International Corp
Owner @ Fireside Studios
HR & Administrative Manager @ The Pattie Group Inc.
BFA, Sculpture @ Cleveland Institute of Art
A creative HR professional with a record of promotions and increased responsibility. Proficient in prioritizing and completing tasks in a timely manner, yet flexible to handle multiple tasks. Focused on employee relations with diverse experience including human resources, benefit administration and quality control, project management, and administrative functions. A team leader who is able to work independently
ContactOut is used by recruiters at 76% of the Fortune 500 companies
Similar Profiles to Carla Fitzpatrick, PHR
Stephen J. Amoah
Osama Deeb, MBA

Business Development & Partnerships at Smilegate West

Antoine Ponsard

Research Assistant at The University of British Columbia

Dev Kittur

Vice President ,Operations at AltaSteel Ltd.

Ashley Wesling

Director West Sales and Regional Accounts at Maple Leaf Foods Inc

Michelle Bobbie

Account Supervisor at Bob's Your Uncle (BYU)

Melanie Muise

Branch Director at Intact

Kevin Smikle

Digital Integration Specialist

Mansi Takyar

Growth Inspirer, Motivator and Entrepreneur

Jay Thornton

Account Executive at ServiceNow - The Enterprise IT Cloud Company

Fady Rayes

Vice President of Product Development and Marketing at Pega Medical Inc

Geoffrey Bean
David Washburn, MBA

Account Executive at SAP | Helping organizations innovate and compete in the digital economy

Aleks Ruiz

Sr. Concept Artist / Marketing artist at Ubisoft

Emily Heffer

Practical Nursing Student at Centennial College

Teresa Palmiero

Human Resources Specialist at Aramark

Dinesh Kewalramani CCP, PMP

Warranty Manager & Project Manager, BC Ferries; Member of Board of Directors - NIBC; District Chief Judge, D21

Jiaqi (Joe) An

Software Engineer at Tata Consultancy Services

Bourne Auguste

Chief Medical Resident, Women's College Hospital

Lyndsie Gangnon

Senior Human Resources and Talent Management Professional

Armin Kashefi,P.Eng., M.Sc., PE , PMP

Structural Engineer Consultant

Gerry Barg
Eva BComm

Marketing Coordinator at Maximizer Software Inc. | Marketing & Comm. Consultant at Phytoactive Technologies Ltd.

Steve Fairbrother
Filomena Feltmate, WPICC

Events Coordinator at Premier Publications and Shows

lianhua zhang

President at Sinopec Internatuonal Petroleum Exploration and Production Corporation (Ecuador)

Sarah Salomone

Executive Compensation Analyst at Towers Watson

Dylan Dias
Benjamin Nachman

Founder, President at Jassby, Inc.

Natalia Baklitskaya

Senior Software Engineer at ASAPP

Robert Dayton

Cross Industry Global President, CEO, GM, quickly increases Revenues, Gross Margins, Cash Flow and Leans Out Costs

Kam Agahian

Director of Network Infrastructure at University of Southern California

Barbara Holzapfel

High Tech Executive and Board Member

Gregory Burch

Sales and Technology Leader

Amy Garrett

Vice President Sales, Global Go to Market Innovation at Procter & Gamble

Sarat Rallapalli
Jack Boyle

Co - President, Direct-to-Consumer/Omni-Channel

Tingting Ye

Technical Recruiter at Uber

John Doonan

Salesforce.com Analyst at American Express

Ege AKPINAR
Holly Smithurst

HR and Recruitment at Maverick Advertising and Design

Nick Hutchinson

Head of Solution Consulting Talent Acquisition at Saba.

Goldmund Byrne

Available now. IR35 Safe, Senior UX & Service Design Consultant via DWG

James Bull

Principal Consultant at CyberStream Global

Rachel Ward-Miller
Terry DTM

★ ★ ★ ★ ★ Experienced Keynote Speaker | Self Esteem Architect ✔Helping Professionals be exceptional Speakers ✔

Yasmin W.