Brett M. Wells, Ph.D.'s Email & Phone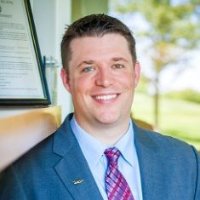 Brett M. Wells, Ph.D.
Chief Research Officer @ Talent Plus, Inc.
Brett M. Wells, Ph.D. Contact Details
M.A., Social/Industrial-Organizational Psychology @ Northern Illinois University
Biography: I am the Chief Research Officer at Talent Plus, Inc., where I get to use my talents every day to develop, validate, and implement innovative and high-impact talent solutions for organizations committed to growth. I graduated from Northern Illinois University with a Ph.D. in Social-Industrial/Organizational Psychology. My degree is uniquely grounded in the theories and empirical
ContactOut is used by
76% of Fortune 500 companies
Similar Profiles to Brett M. Wells, Ph.D.
Bill Kerrey

Chief Information Officer

Kyle Bruss

Director of Talent Acquistion for Talent Plus, Executive Recruiter, and Automotive Industry Lead
Murali Patnam

GM, NCR Emerald (Grocery Retail) at NCR Corporation

Mary Kate Driscoll

Director of Practice Group Operations + Diversity Experienced Professional Development, Talent, and Inclusion Leader

Bryan Splittorf

Consumer Insights Researcher Seeking Opportunities in Market Research or Advertising

Jamie Ventimeglia

Senior Sales Executive at CareTech Solutions

Joel Burlin

Growth Hacking, Bots, and everything between

Emma Kynoch

Campus Recruiter at Bloomberg

Jeff Acton

Client Results Executive at Cerner Corporation

Gregory Garber

Vice President, Business Initiatives Manager at Wells Fargo Capital Finance

Lyndsey Strand CPC

Psychic, Clairvoyant, Medium, Empath, Tarot Reader, Intuitive, Precognitive at PsychicStrandz.com and asknow.com

Brian Cane

Operating Principal at Keller Williams Realty La Jolla & San Diego North Inland

Alexander Heidenreich

Manager of the Stores Service Desk at L Brands

Urvashi Vaid
Jason Hostetler

Commercial Lending Officer at Main Source Bank

Patricia Grotlisch

Western Region Construction Design Manager at National Gypsum Company

Greg Sain

Account Executive at Aggregate Business Systems, Inc

Andris Dindzans

Staff Engineer - Supportability at NetApp

Donna Dwyer

District Manager at Colonial Life

Richard Ngo-Tran

Brand Marketing, Strategic Communications, and Business Development Professional

Paul Baudier

Pressed Juice Consultant at Pressed Juice LLC

Nick Mitushin

abrt.vc - capitalizing innovation economy

Stephanie Valentine

Marketing Manager | Communication Strategist | Analytical and Creative

Eric Vogeler

Partner at Bennett Tueller Johnson & Deere

Sidney Sena
Rochelle Farnum

Brand Manager at 72andSunny

Angela Raynor

Co-owner & Creative Director - Boarding House, The Pearl on Nantucket Island

Jim Zadeh

Attorney at Law Office of Jim Zadeh, P.C.

Nick Koger

Director of Sales at CommercialTribe

Edward R. McNicholas

Partner, Sidley Austin LLP

Stephanie Sparck

Manager, Customer Reference Program - Regulated Industries at SAP

Terry DTM

★ ★ ★ ★ ★ Experienced Keynote Speaker | Self Esteem Architect ✔Helping Professionals be exceptional Speakers ✔

Satya Nadella
Dave Timmerman

Frontend Engineer on Assignment (Detachering)

George Arakel

Oprichter / Hoofdredacteur at Voorbeeld Allochtoon

Konstantin Seefeldt

SENIOR UX / VISUAL DESIGNER & DIGITAL CONSULTANT

Robert van Logtenstein
Sjoerd Teeuwen

You can customize this invitation

Stefano Oldeman
Remy Flier

Senior PHP Developer and allround DJ

drs Bas Jansen RA EMFC RC

Beschikbaar | Available per 1-3-2016

Sebastiaan Vaessen

Group Head of Strategy at Prosus Group and Naspers

Erik Lormans

Software Ontwikkelaar Test Automatisering bij Ministerie van Defensie

Dominique Rienties

Senior developer at RTL Netherlands

Alexander Kunn

Tilburg University - M.Sc. International Management

Maria Ciliberti

VP Marketing and New Business Development, Polyolefins, Borealis

Prashant Verma

VP Engineering @ Traveloka, Building TVLK India R&D Center, Ex Flipkart, Ex LinkedIn

Chaitanya Bojja

Invite Chaitanya to connect

Sadagopan V
Avinash Yadav

MIS Executive at Colvill Banks Ltd

Yasmin W.