Branislav Zivkovic's Email & Phone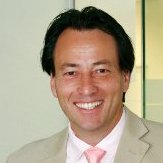 Branislav Zivkovic
Vice President Global Sales @ Samson Technologies Corp
Branislav Zivkovic Contact Details
Greater New York City Area
Vice President Global Sales @ Samson Technologies Corp
President, North America & Global Chief Commercial Officer @ Warwick Music Group
Vice President International Sales & Marketing @ Conn-Selmer, Inc.
Results-driven multi lingual global executive with over 15 years of international experience in general management, sales, marketing and brand management in the technology, audio and music industries. Successful leader, able to set winning strategic plans based on consumer and market insights, as well as, effectuate turnarounds. Motivates teams and achieves exceptional performance, with outstanding work ethic. Adds
ContactOut is used by recruiters at 30% of the Fortune 500 companies
Similar Profiles to Branislav Zivkovic
Fretty Huang

Lead Application Coordinator at UCLA Health

Nathan Love, MBA

Sr Director, Ad Sales & Business Development

Dean Brayboy

Project Manager at Enthalpy Analytical, Inc.

Mark Dorman
Kyler Halat-Shafer

Director of Research and Client Development at Huntbridge

Amy Geltner

Manager, Learning & Development at American Hotel Register

Rudy Ellenbogen
Scott Niles
Vann Walke

Chief Operating Officer at Nanotronics Imaging

Leo Bressman

Technology Consultant at inVentiv Health

George CPA

Sales & Marketing Financial Analyst - Disney Parks & Resorts

Justina CHt

Master Certified Coach • Co-Founder of Envision Coach Training

Greg Key

REAL ESTATE AGENT at I.T.P Realty Group

Dustin Stewart

Vice President of Commercial Operations at QIAGEN

Adam Budish

Chief Revenue Officer at Therapeutic Research Center

David Pereira

Talent Acquisition - Hospitality Sales

Rick Roscitt

Chairman & CEO Delphi Consulting Group, LLC

Tom Kearse
Anthony Coston

Director of Program Management, Research & Development at BD

Lisa Hammer

Current job openings listed on my profile (South Florida)

Sarah Roe-Karrenbauer

Manager at Deloitte - Investment Management Tax

Mike Showell

Vice President of R&D at BiOWiSH Technologies, Inc.

Ankit Gupta

Director Of Business Development at AMD

Scott McCandless

Principal - PwC Washington National Tax

David Duran

Director of Restaurants at The Cosmopolitan of Las Vegas

Julie Sharobeem

Training and Development Manager at GKN Sinter Metals & GALLUP® Certified Strengths Coach

Justin Wilk

Vice President-Sales & Business Development at Designer Appliances

Terry DTM

★ ★ ★ ★ ★ Experienced Keynote Speaker | Self Esteem Architect ✔Helping Professionals be exceptional Speakers ✔

Edgardo Savoy

Chief Technology Officer at TransferGo

Vasily Katraev
Farzana Moesaheb

Helping EXPO 2020 deliver an excellent visitor experience

Mags Zwiernik

Quality Evaluator at Google (CPL)

BORIS ROUZEAU

SW Account Manager Database Management chez Dell

John Tuite

Director of Finance - Operations at Ryanair

Louise Kiernan

Corporate Recruiter, Europe | Recruiting tech and corporate talent for j2 Global

Pedro Marques
Mathijs Wagemaker

LQA Tester (Dutch) at Keywords Studios | CTO at Janet Carroll Estate Agents

Nicola Maxwell

Director of Marketing EMEA at Fitbit

Dirk Melief

Account Manager at Google

Tomás Aparicio
Richard Earle

PHP Developer at sentient

Alexis Andreieff

EMEA Sales Manager, Employee Experience at Qualtrics

Aidan Fitzpatrick

Computer Technican/developer

Lorine Sigwarth

HR Shared Services Manager- Driving initiatives to improve operation efficiencies and end-user experience

Selena Brady

Senior Talent Acquisition, Commercial. Recruiting Key Talent @ Microsoft Western Europe

Szabolcs Szallar

DevOps Engineer with Data Science interest

Yasmin W.