Bojan Kalajdzic, MBA PMP's Email & Phone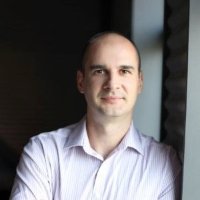 Bojan Kalajdzic, MBA PMP
Practice Leader - Salesforce.com Communities Cloud @ Cloud Sherpas
Bojan Kalajdzic, MBA PMP Contact Details
Practice Leader - Salesforce.com Communities Cloud @
Cloud Sherpas
Salesforce.com Engagement Manager @ ClosedWon
Technical Program Manager @ Sonic Drive-In
BBA, Management of Information Systems, 3.5 @ University of Oklahoma - Price College of Business
Entrepreneurial, creative, and empowering leader with 20 years of IT experience in diverse business environments (Healthcare, Retail, High Tech, Government, Manufacturing, etc.) Energetic visionary with passion for discovering new business opportunities, developing effective strategies, and delivering incremental results that drive innovation to create competitive advantage. Business and Technology Architect with expertise in CRM Strategy, Cloud Computing, and
ContactOut is used by recruiters at 76% of the Fortune 500 companies
Similar Profiles to Bojan Kalajdzic, MBA PMP
Steven Babo

Marketing and Communications Manager at The Pancake Parlour

Huon Hoogesteger

Managing Director at Intelergy Pty Ltd

Geoff Spires

Director at Turner & Townsend

Maneesha Dablar MBA

Consultant at Charterhouse Medical

Valerie Kuczek

Senior Business Analyst at Qantas

Alex Cheng

Corporate Benefits Manager | Rewards Specialist connecting companies with Top IT Brands | Brand Marketing @OneAffiniti

Andrew McRae

General Manager, Eastern Construction at Fulton Hogan

Elena Barlow
Ryan Walker

Managing Director at APAL Laboratory (SPW Analytical Pty Ltd.)

Marcelo Sala

Operations Manager at GELITA

Mick Dovile

Transform, deliver and innovate

Sony Lim

Regional Architectural Manager

Antonio Vieira

Deputy General Manager at Cobalt International Energy

Geoff Ding

Intensivist at Calvary Health Care

Justine Furman

Country Manager at Bugaboo Australia & New Zealand

Gregoria Wood

Administrative Assistant at Gadens

Lisa Bui

Social Media Associate specialising in Servicing Strategy, Social Content and Social Media Facilitation

Graham Rice

Data Analyst at Suncorp Group

Ross Mckillop

Senior Software Engineer - Intelligent Production Systems at Baker Hughes

Kelly Figueira

Manager Human Resources at City of Canterbury Bankstown

Hassan Ali Tariq

Senior Test Analyst @ Nintex

Andy Tucker

Owner & Managing Director

Lindsay Bungay

National Account Manager - Mining

Jackson Lin

Delivering the digital future of Agriculture. Head of IT @ AgriWebb, ex Google.

Dave Bruce

CEO and Founder at Amnplify

Dan Ruffino

Managing Director at Simon & Schuster Australia

Christy Vandenberg

Fashion, Styling & Social Media

Donn McMichael
Stuart Taylor

Managing Director at The Audio Tailor

Kelly Ivens

Team Leader - Marketing Services at City of Greater Geelong

Alistair McPhee

CEO at Marshall Aerospace and Defence Group

Jeremy Derbyshire

Factory General Manager/Site Director at KP Snacks

David Barrett

Buyer - Furniture at John Lewis

Mike Mclellan

Lead Solutions Consultant at Norisco Ltd

Inez Miedema

Chief Marketing Officer at Choose Wisely (Ratio Network) | ex-TransferWise

Daniel Chambers

BIM Manager at Kier Group

Ross Marshall

Founder and Group CEO of YourGolfTravel, Spabreaks.com, Racingbreaks.com, Love Velo & Out Global / Out Of Office.

Emma McMahon

Scheme Project Manager at Network Rail

Adizah Tejani

Senior Digital Innovation Manager at HSBC Retail Banking and Wealth Management

Michael Bottjer

Quantitative Developer at Aberdeen Asset Management

Alejandro Yanez
Emma Pugh

Field Marketing Manager, EMEA at Moogsoft

Max Kalehoff

Vice President Marketing, Growth at Realeyes - Emotional Intelligence

Christie Gragnani-Woods

SVP, Talent Acquisition Executive at Bank of America

Mike Curran

"Tanium is the world's only endpoint communications platform for the enterprise."​

Meika Hollender

Co-Founder and President at Sustain

Rosa Hakala

VP, Distr & Logistics, Barnes & Noble

Terry DTM

★ ★ ★ ★ ★ Experienced Keynote Speaker | Self Esteem Architect ✔Helping Professionals be exceptional Speakers ✔

Yasmin W.