Bobby B.'s Email & Phone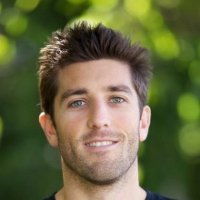 Bobby B.
Mission Control and Ground Software Engineer @ Skybox Imaging & Google
Bobby B. Contact Details
Novato, California, United States
Software Engineer @ Skybox Imaging (Skybox) provides easy access to reliable, frequent high-resolution imagery and HD video of the Earth by combining the power of web technologies and a constellation of microsatellites. By operating the world's first coordinated microsatellite constellation, Skybox aims to empower commercial and government customers to make more informed, data-driven decisions that will improve
ContactOut is used by
76% of Fortune 500 companies
Similar Profiles to Bobby B.
KAY LESTER

President of Trans Global Auto Logistics, Inc.

Lisa Schmidt

Strategic Hospital Software Sales Executive

Stacy Walker

Director of Brand Experience at Milliken & Company

EJ Carrion

Co-Founder of Student Success Agency

James White

Account Manager at Managed Digital

Andrew Schreyer

Fleet Performance and Monitoring Team Lead at Sungevity

John Thompson

SITECH LA, NLA Regional Manager

Michael Bryan

Vice President, Business Development at NewGround

Joe McLean
Vinay Patel

President at Fairbrook Hotels

Leslie Clark

Operations Leader at Ambassador Supply, LLC

Dan Pearlman

CEO/Managing Partner - Bob Wolf Partners/TPG

Bob Rock

Director of Training & Technical Services, Americas at Honeywell Safety Products

Chris Tatham
Andy Greenberg

Chief Executive Officer at GF Data & Greenberg Variations Capital

Jeremy Hendricks

Business Manager, LIUNA Local 753 and Assistant Business Manager, SWLDC

Steven Barringer

Senior Manager Marketing Analytics at Bioventus

Vanessa Bell Calloway

actress, creator/producer web series "In The Company Of Friends" & radio show host "That's So Very Vanessa"

Nikhil Patel

Experienced 10+ years Patent Attorney and Entreprenuer

David Cleveland

Englander dZignPak | PCA | Corrugated boxes & displays

Debbie Sullivan

President, Motivision, Inc.

Arshad Saeed

Director Technical Marketing at Cisco

Russell Doolittle, CPA
Greg Phillips

Owner, Plow Digital and Plow Games

Hafed Al-Ghwell

Senior Fellow at SAIS- Foreign Policy Institute at John Hopkins University

Joey Jackson

Watford Jackson, PLLC; 855-WAT-JACK: 855-928-5225

Peg Park

Regional HR Manager - Northeast at DSW

Irina Goldberg

Senior Associate, HR - Inclusion and Diversity at KPMG

Adam Crabb

Network Engineer III at OneNeck IT Solutions

Jim Boyd

Principal at Lighting Systems

Kristina (Kristy) Grammer
Michael Okun

President/CEO at Contemporary Marketing,Inc.

Matt Crawley

Manager of Presales Consulting at RSA, The Security Division of EMC

David Perry

Chief Revenue Officer at Confirm.IO

Cally Payne

Senior Manager at Apple Retail

Stephen Miranda

Product Design Manager at NFL Media

Michael Randall

VP Consulting, Almegacy LLC and Chief Economic Development Officer at Health Sciences South Carolina (HSSC)

Rory Sweeney

Sales Manager at Glassdoor

Lillian Wong

Senior Loan Officer at Fairway Independent Mortgage Corporation

Craig Carraro

Foot & Ankle Specialist at Wright Medical Technology

Allison Ross

Human Resources Director at Macy's

Sheila Driscoll

Law Career Services Professional

Emilian Dan Cartis

Senior Manager, Global Product Design at PepsiCo

Austin Smith
Kunal Gupta

M&A, IT Strategy and Transformation

Simone S.

Head of EMEA Enterprise Customer Development, Google Cloud at Google

Teresa Estrada

Director of Business Development at AHI Facility Services, Inc.

Guillermo PE
Looking for colleagues of Chris Shelby at Company Inc?