Blair Pecka's Email & Phone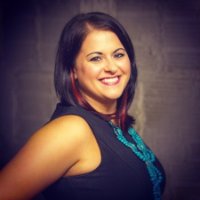 Blair Pecka
Company Name 33Across Inc. @
Blair Pecka Contact Details
Greater New York City Area
Blair Pecka (MPM®) is a seasoned product development and sales professional with 7 years experience in the digital media industry. She has managed agile product development teams dedicated to developing a full suite of ad and consumer products across video, mobile, and data. She has a proven track record of growing revenues year-over-year and solving complex company
ContactOut is used by
76% of Fortune 500 companies
Similar Profiles to Blair Pecka
Rick Russotto

Graduate Student in Atmospheric Sciences at University of Washington

michele Glodek-Sowa

Sr. Director Clinical Operations at BioTelemetry Healthcare, formerly CardioNet/Mednet

Dawn Gucciardo

Sr. MS Dynamics Consultant

Robin A. Ehrich

Superintendent at Riverside Township School District

Roger Houts

Director of Marketing & Merchandising at L.C. Distributors Inc

Sheila Butler

Registered Nurse at Methodist Le Bonheur Healthcare

Nellie Gregorian

Founder and President, Fluent

Karen Broadwater, SPHR

Corporate Human Capital Compliance at Amtrak

Dennis Etnier
Angeles Garcia

Project Director at McCarthy Building Companies, Inc.

Wayne Harris
Eric CTS
John Bailey

Manager of Cloud Services

Brock Huber

Google Assistant Investments, Corp Dev

William Hoover

Principle Engineer at T&M Associates

Chris Geason

Account Executive at Sparta Systems, Inc.

Chuan Lu

Lead Research and Development Engineer at ANSYS, Inc.

Keith Yates

Vice President at Headcovers.com

Sue Ellen Barrett

District Sales Manager, Patterson Dental

Scott Swanson

Director of Business Development, Crude and Renewables at Atlas Oil Company

ANETA TUREK, PHR, SHRM-CP

Human Resources Manager at Elettric80 Inc.

Marnie Thompson

Copywriter with social media and public relations experience in New York City.

Jennifer Mendrzycki

Vice President/Site Executive St. Joseph's Wayne Hospital

Alex Ficquette

Associate Plaza Producer at TODAY

Tiffani McCoy

Legal & Business Strategist

Justin Sommer

Senior Solutions Architect at Deltek

Joel Fiser

Senior Internet Software Engineer / Architect

Lydia de Martino

Public Relations and Social Media Assistant Account Executive at Martino Flynn

Karen Apsey

Director, Case Management and Clinical Documentation Improvement at St. Mary's of Michigan

Lydia Gilbertson

Content Strategist at Spotlight Media

Terry DTM

★ ★ ★ ★ ★ Experienced Keynote Speaker | Self Esteem Architect ✔Helping Professionals be exceptional Speakers ✔

Thomas Sharp

Software Engineer at System1

Pete[r] Landwehr

Senior Data Scientist at CytoVale

Jin L.

Data Analytics Professional

Jianhui Zhang

Software Developer, Team Leader

Sajae Elder

Content Strategist at Zync Agency

Lee Zalben

Founder & CEO, Peanut Butter & Co.

Sander Thillo

DevOps engineer at Samen Beter

Rhys Newman
sreenivasulu kesineni

Senior Staff Engineer at Juniper Networks

Peter Stobbe

PhD, Applied and Computational Mathematics

Aaron Chappelle

Senior Software Engineer at Netflix

Payman Kamali

Director, APM Platform Engineering at AppDynamics (We're hiring!)

Kathy O'Brien

Senior Marketing Professional

Brian Hill

Senior Technical Recruiter at MathWorks

Liang Zou

Director of Engineering / Founding Team Member at DeepMap, Inc.

Eldar Markov

Software Engineer at Snap Inc

Harpender Thind
Richard Tagger

Senior Software Development Engineer at Microsoft

Yasmin W.
Looking for colleagues of Chris Shelby at Company Inc?