Bhaskar Gupta's Email & Phone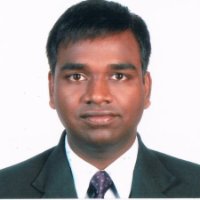 Bhaskar Gupta
Vice President @ CIT Group
Bhaskar Gupta Contact Details
Greater New York City Area
Vice President @ CIT Group
Sr.PM / Managing Consultant @ Cognizant Technology Solutions
Sr. Business Analyst / Project Lead @ Polaris Financial Technology Limited
B E, Material Science and Engineering @ National Institute of Technology Durgapur
Vice President @ Supporting various technology initiatives in CIT Group. Core focus area - Retail Banking & Payments, Technology Transformation and Integration Management. From April 2013 to Present (2 years 9 months) Sr.PM / Managing Consultant @ Involved in most exciting part of Cognizant's growth story - from $1Billion in 2006 to $10 Billion league in 2014.
ContactOut is used by recruiters at 30% of the Fortune 500 companies
Similar Profiles to Bhaskar Gupta
Ann Evers

HR Generalist at The Hillman Group

Jessica Fruchey
Kurt Twiford
Phil Aguilar
Jonas Merk

Regional Vice President Nationwide Financial

Christine Schneider

Director of Client Services

David Matranga

MLBPA Certified Agent/ Director of Scouting at PSI Sports Management

Chris Caruso

Executive Director, Community Schools at NYC Department of Education

Victor Briceno

Sales Specialist at MINDBODY, Inc.

Jacob Kerr

Director of IT at SPIN | Southeast Property Investment Network

Robert Hupe

General Counsel at Virco Mfg. Corporation

Louis F. Rose

Periodontics and Implant Dentistry

Sean Flynn

Chief Compliance Officer / TIAA-CREF Tuition Financing, Inc.

Jim Brown | nGuard

Principal Consultant, Managing Partner

Ninio Fetalvo

APA Press Secretary/Spokesman at Republican National Committee

Ashley Anderson

Realtor at Champagne & Parisi Real Estate | Anderson Team: 2015 & 2016 #1 Top Producers

Mark Farris

Senior Partner at Launch Consulting Group

Clay Shackelford

Commercial Relationship Manager at Midland States Bank

Shelby Englund

Communications Marketing Manager at Microsoft

Vanessa Flint
Dan Roehrborn

Aftermarket Support Manager at JTEKT Toyoda Americas Corporation

Dan Cotter

Trial Attorney at Law Offices of Daniel W. Cotter, P.C.

Jonathan Louie

Assistant Professor, School of Architecture at Syracuse University

Josh Levine

Freelance PM & Producer at Various AICP Production Companies

Emily Shafer

Sales Operations Analyst at Ryder Supply Chain Solutions

Steve Scotti, CPA

CPA, Director of Accounting

Scott Friesen

Co-Founder at Verdant Frontiers

Terry DTM

★ ★ ★ ★ ★ Experienced Keynote Speaker | Self Esteem Architect ✔Helping Professionals be exceptional Speakers ✔

Sean Greenbaum

President @ Glas, LLC & Glas Inc.

Leanne Cheung
Jonathan Madden

Senior Software Engineer at Nike

Julian Bacon

Software Engineer at Lime

Luca Bernardi

iOS Software Engineer at Apple

Lauren Lee

You can customize this invitation

Raamesh Deshpande

A scientist and an engineer

Archana Krishna

Engineering Director - Google Play Analytics, Data Science & Privacy

Prajwal Hegde

Security Engineer at Ripple. We're hiring!

James Chang
Zo Asmail

Solutions Architect at Algolia

Teresa Kastl

Director of Product Finance, Worldwide Fulfillment by Amazon

Varsha Nagaraja
Eric Salo

Software Engineer at Google

Jasper Louie

Software Engineering Intern at Google

Ryan Hsu
Rainer Oviir

Senior Software Engineer at HERE Technologies

David Fabre

Global Director of Marketing & Customer Solutions at Iberdrola

Yasmin W.