Beth Carls's Email & Phone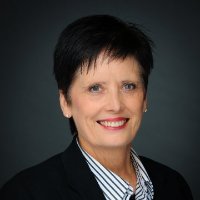 Beth Carls
VP - Marketing and Co-Founder @ Luminant Worldwide
Beth Carls Contact Details
SXSWedu Advisory Board @
SXSW
MBA @ Abilene Christian University
* CEO and co-founder of multiple startups in the technology and e-learning industries utilizing the most current technologies to deliver paradigm-shifting solutions to the youth market while maintaining a focus on social benefit. * Texas' first B Corp certified company and a pioneer GIIRS company. www.bcorporation.net * 2015 Best For The World Overall honoree. http://bit.ly/1okVLs3 * 2015
ContactOut is used by
76% of Fortune 500 companies
Similar Profiles to Beth Carls
Juanita Gomez

Lead Handbags and Conceptual Designer

Joel Britt
Jerry Ruger

Turnaround Manager at Chevron Products Company

Jennifer Wilson

Hospital Equipment and Devices

Amir Malik

Analytic Engineer Risk at JPMorgan Chase

Justine Hewitt

Design Program Manager at Starbucks

Sigi Taliaferro

Executive Assistant at FTI Consulting, Inc.

Ryan Keller

Product Coordinator at Brownells, Inc.

Lihua Li

Engineering Group Manager - Electrification Energy Management

Marie-France Gelot

Senior Vice President, Insurance & Claims Counsel

Christopher Holly

SDLP - Software Engineer at GE Healthcare

Marie Parenteau

Shipping Manager at Antron Engingeering & Machine Co., Inc.

Anna Fleiss

Freelance Casting and Associate Producer

David Anderson
Tim Hansen

VP Finance at Mother Murphy's Laboratories Inc

Yunqiu Chen
Gaye Bowles
Yune Leou-on

Quality Assurance Associate at Peanut Labs - Market Research and Monetization

Craig Green

Director Enterprise Infrastructure at Marlin Business Services Corp

David Confer

Vice President Human Resources at Balfour Beatty Infrastructure

Irina Tsvetkov

Software Build / Release Engineer at Amaya

Jane-Diane Fraser

Manager of Corporate Communications Heart and Stroke Foundation

KEVIN MELOCHE

Vice President Merchandise & Marketing at Carter's | OshKosh B'gosh

Patricia Meza

Senior Programmer/Analyst at The Hospital for Sick Children

Benoit Rocheleau CPA, CMA

Finance Manager CAE Civil Simulation Product Division

Dimitri Walters

Computer Science Undergraduate

Norman Chiasson

Owner/General Manager at Drummondville Volkswagen and Owner at Volkswagen Victoriaville

Andrew Lane

Senior Account Executive at Visa

Annick Labadie

Diversity & Inclusion Consultant | Facilitator | Developmental Coach

Terry DTM

★ ★ ★ ★ ★ Experienced Keynote Speaker | Self Esteem Architect ✔Helping Professionals be exceptional Speakers ✔

Eyal Fishman

DBA / Data Engineer at Via - On-Demand Transit

Robert Abbott

Venture Capital, Advisor, Mentor/Coach and Board Member

James Curleigh

President & CEO at Gibson Brands, Inc.

Christine Fleming
Jared Taitel
Bryan Everett

Digital & Technology Executive / Business Development Leader / Board Advisor

James Butler

Software Development Engineer at Groupon

Jennifer Watson

Chief Information Security Officer (CISO) at Raytheon Space and Airborne Systems

Yinlerthai C.

Unity Developer at The Marsden Group

John Bache

Digital & Data Optimisation Manager at Mazda UK

Ellen Galperin

Software Engineer at Etsy

Mike Garcia

Customer Success and Account Management Professional

JJ Chai

Chief Executive, xto10x SE-Asia. Adviser at Carousell. Angel Investor.

Jean Aurambault

Globalization at Pinterest

Jason Mock

SVP, Contact Center & Fraud Ops Executive

Evan Merz

Full Stack Developer with a Doctorate from University of California, Santa Cruz

Michael Levin
James Peerless

Founder at Swell (swellrewards.com)

Yasmin W.