Austin Gardner's Email & Phone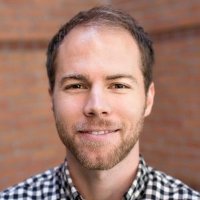 Austin Gardner
Sales Director @ WordPress VIP @ Automattic
Austin Gardner Contact Details
Sr. Customer Success Manager @
YuMe
Business technology entrepreneur, constantly seeking out opportunities to expand deep and wide within technology companies. I come to the table with ideas and solutions. Broad range of experience in Business Development, Product Management, and Operations Management.
Sr. Publisher Account Manager @ SR. PUBLISHER ACCOUNT MANAGER (Nov 2015 - present) - Advocating for about 30 clients, including several high-profile
ContactOut is used by
76% of Fortune 500 companies
Similar Profiles to Austin Gardner
David Harrington
Vadim Rebro

Associate Professor, Computer Systems Engineer, Java/Android Developer

Woody Peitzer

Lead Member of Technical Staff (LMTS) at AT&T

Henry Masaviru
Adam Erdody

ADP Elite Senior District Manager

Mauricio Walters

Software Engineer at Everyone Counts, Inc.

Brent Pitsch
Peter Cachion

at Forefront Analytics, LLC

Serena Peters

Architect at Hord Coplan Macht

Jake Roggenkamp
Michelle Liu
Nish Embry

Director Program Management at The Coca-Cola Company

Evelyn Retiza-McLaughlin

Production Manager at Momentive Performance Materials Inc.

Stacy Schuster Lyon

CEO/Founder healthy hoohoo®

Germain VERBRACKEL
Benjamin Grosse-Siestrup
Claire Bederaux-Cayne

Clinical Director, Overlake Surgery Center

Tony Saarem

Director of Operations at GoMacro, LLC.

Renee Arends

Manager, Human Resources at Informa Research Services, Inc.| Business Intelligence

Cynthia Bartholomae

Family Nurse Practitioner at St. Bernard Community Health Center

Ram Komandla

Senior Manager IT Infrastructure at Nissan North America

Donna Silver

Director, Application Development Services at Estes Express Lines

Wanda Bynum
Billy Rudd

Director of Operations at Red Lobster

Ron Blaylock

Automotive Consultant at Ron Blaylock Consulting

Andy Fendinger

Sr. Scientist at Rich Products Corporation

Amber Beauchamp

Director of HR at Keller Williams Realty, Inc.

Mitchell Kline
Eric Knab

Director of Technology Operations at American Mortgage Consultants, Inc.

Cammie Gilbert

Analyst, Web Apps I, OIT- Strategic Technology Development at Baylor College of Medicine

Terry DTM

★ ★ ★ ★ ★ Experienced Keynote Speaker | Self Esteem Architect ✔Helping Professionals be exceptional Speakers ✔

Yasmin W.
Diego Manso

DevOps Engineer at REG (UK) Ltd

David Greene

Software Engineer at Google

Christian Sailer
Alex Lin

Sr. Embedded Firmware Developer

Vicky Barber-Smith

Marketing Director at Franco Manca

Jinmiao Huang

Senior AI Research Scientist at LG Electronics

Christopher Windsor

Data Engineer at Square Enix

Addie Rooij

Vice President People Operations, L&D services, M&A HR services and Labor Relations at Hewlett Packard Enterprise

Wolfgang Fleischer

Strategy & Innovation at A1 Telekom Austria Group

Hao Truong

Director of Engineering, Uber Eats

Lamia Afani

Talent Acquisition Partner at UiPath

Anna P.
Jeni Gooley
Krzysztof Dziołak

Software Engineer at Amazon

Thierry Ehrenbogen

CEO of Bolloré Logistics, Deputy CEO of Bolloré Transport & Logistics

Lihua Ma
Yuta Morinaga
Looking for colleagues of Chris Shelby at Company Inc?