Arnold Chonko's Email & Phone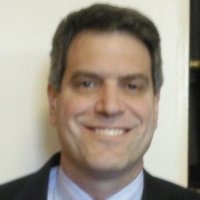 Arnold Chonko
Director Human Resources @ OMNOVA Solutions Inc.
Arnold Chonko Contact Details
VP Human Resources Columbia Gas Distribution Companies @
NiSource
@ The Ohio State University Fisher College of Business
Senior executive and empowering Human Resources leader who helps organizations win through their people by linking the company and employee value propositions to build employee engagement and achieve results. Achieved IndustryWeek Best Plant & Fortune 100 Best Companies to Work For recognition. Establishes business direction, HR strategy and balanced scorecard metrics to achieve financial, operational and customer
ContactOut is used by recruiters at 76% of the Fortune 500 companies
Similar Profiles to Arnold Chonko
Rich Suzano

Manager, Contact Lens Analytics at Valeant Pharmaceuticals

Lane Rosenthal

Senior Vice President, Ensemble Health Partners

Kevin Joo

Audit Staff at EisnerAmper LLP

Evelyn Bavier

Product Development and Portfolio Director at Berxi by Berkshire Hathaway Specialty Insurance

Xin Hui Yong

Project Assistant (Strategic Development)

Craig Silver

VP/General Counsel/Systems Engineer at MarkPoint Technologies, LLC

Deb Mcgee

Director of Business Dev,Mkting, & Education at Industrial Federal Credit Union

Elizabeth Dewberry

Owner at 140SIX Development

Katie McGhee

Director Of Patient Access Services, Revenue Cycle Management at Cleveland Clinic

Scott Himmer

Sr. User Experience Designer at Renaissance Learning

Jim Gold

Multi-platform reporter, editor, storyteller

Ray Pulsipher

Adjunct Professor - Computer Software Engineer at Peninsula College

Brandon Anderson

Digital Marketing Specialist at Michaels Stores, Inc.

Martin Nowakowski

Director Business Development at Syncron

Angela Frieling
Lisa Morris

Director Product Management at McKesson

Jonathan Spindler

CEO at Waterslake Capital

Julian Plovnick

Business Recruiter at ezCater

Reid Nichols

Vice President - Logistics at Furniture Concepts, LLC

Angilla Wang

Loan Officer on The Ryan Grant Team at Benchmark Mortgage (NMLS #2143)

Max Sternberg

Executive Compensation Consultant at McKesson Corporation

Cathy Lappe

Certified DB2 DBA | SQL Server Developer | Software QA Engineer | IDUG Solutions Journal Author

Raisa Araya

Sr. Consultant at Informatica

Chris Broughton

Regional Sales Manager at Cornerstone OnDemand

Joseph Seliga

Manager, Marketing and Planning at CTS Automotive

Jenna Buck
Tobias Hohl

Assistant Professor, Department of Medicine, Division of Allergy and Infectious Diseases at University of Washington

Maria Sirriya
Jim O'Connell

President at Jim Koons Automotive Companies

Vivek Sainanee

Product Lead at Brava Home

Michele Golden

Chief Human Resources Officer (CHRO) at Xandr (an AT&T Company)

Ken Keverian

Senior Vice President, Corporate Strategy for IBM

Ryan Schultz

Senior Manager, Talent Acquisition at The Walt Disney Company #wechangelives

Emmanuel Lagarrigue

Chief Innovation Officer - Member of the Executive Committee at Schneider Electric

Jonathan Bellamy
Stefano Menti

Product Manager at Google

Dana Hork

Senior Director, Social Media & Content Marketing at Walmart

Mike Joo

Senior UI Developer at Brighter.com

Ryan Gehring
Jim Mitchell

Vice President of Operations at Premier Housing Management

Christopher Davis

Associate at Miles & Stockbridge, P.C.

Lawrence Levitt

i am a private investor and have found this wonderful opportunity please hit me up

Christopher Lee

Engineering Group Lead - CRM @ HubSpot

Barry Reich

Senior Software Engineer at Leidos working toward the future of autonomous navigation on "Smart" roads and highways.

John com)

SDE's Wanted, Language Agnostic for - Black Ops Startup or a Secret projects – solving "BIG" problems!

Liang (Frank) Wang

Sr. Manager of R&D Engineering at Invensas Corporation

Terry DTM

★ ★ ★ ★ ★ Experienced Keynote Speaker | Self Esteem Architect ✔Helping Professionals be exceptional Speakers ✔

Yasmin W.
Looking for colleagues of Chris Shelby at Company Inc?