Antonio Gutiérrez's Email & Phone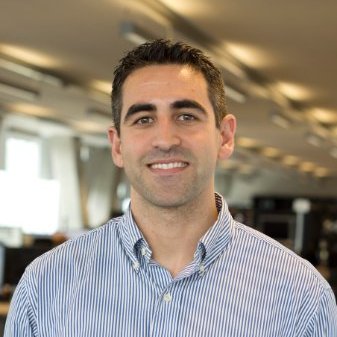 Antonio Gutiérrez
Principal Engineer (Consultant) @ Equal Experts
Antonio Gutiérrez Contact Details
London, Greater London, United Kingdom
Senior Core Java Developer with 10+ years experience on distributed and complex Enterprise Applications. Currently I'm part of the Core Java team that develops the LMAX Exchange (both Broker and MTF systems). I have an extensive background in the Java technology, architecture and design of Object-Oriented Software. Experience in performance critical and low latency applications. I'm a
ContactOut is used by
76% of Fortune 500 companies
Similar Profiles to Antonio Gutiérrez
Rob Heatherly

Senior Accounts Manager at Consensus Orthopedics

Bryan Shein

Construction Professional with 21+ years of experience in management and business development. Strong in Federal arena.

Xavier Alejandro Forcada

Construction Manager at M3

Maria Baldwin

Discharge Planner at Rolling Hills Hospital

Laurie Pukac

Director, Global Bioassay Center of Excellence at Teva Biopharmaceuticals USA

Elizabeth Harrison

Senior Principal, Global Tax Operations

John Pettinato

Human Resources Administrator at Sealed Air Corporation

Nancy Chesnut
Sumayya Ahmad
Liane Yvkoff

Independent Online Media Professional

Steven Smullen
Don Hutson

Senior Software Architect at Intellisoft, Inc.

Michael Espinosa

Sr. Manager of Engineering and Plant Operations at Handi-foil

Robert Matofsky

Director at Altium Wealth Management, LLC

Tim Wilson, PMP

Senior Project Manager at CHRISTUS Health

Jena Alford

Sr. Events Specialist at The Home Depot Foundation

Chad Conley

Director, Sales Engineering- Strategic Accounts; Zuora, Inc.

Amy Gleghorn, ASID, IIDA

Interior Designer, Owner at Gleghorn Design Group, LLC

Delwyn Heyward, CPLP, CPP, 6 Sigma BB

Packaging Engineer at Trane - Ingersoll Rand

Tamara Crisanti

Sr. Talent Acquisition Coordinator at Asurion

Kristen Lewis, JD, CPA

Tax Director at Piedmont Healthcare

Sharon Slusarski

Human Resources Director at O'Neill Properties Group

Neil Weilheimer

Executive Editor at Penske Media Corporation

Jennifer Priestley
David Wahl

Archie McPhee's Director of Awesome

Curt Lunceford

Sr Network Architect at inContact Inc.

Frank Lamattina

Vice President of Purchasing

Gary Lee

Manager at Deloitte Consulting

Terry DTM

★ ★ ★ ★ ★ Experienced Keynote Speaker | Self Esteem Architect ✔Helping Professionals be exceptional Speakers ✔

Mateusz Falewicz

Senior Java Developer w PayU

Leszek Sosnowski

Software Developer at F&L Galaxy, inc

Małgorzata Sieczkowska

Marketing Director w NIVEA Polska

Katarzyna Wereska

Tools Programmer w firmie Techland

Federica Maraschio

Recruitment Manager at TourRadar

Marek Wojtaszek

Senior Front End Developer at Envato

Karolina Skalska

Head of Product Design at foodora

Łukasz Kołda

C++ Senior Software Developer at Edge One Solutions

Radek Tkaczyk

Senior Scala Hacker at ScalaC

Kamil Krawiec

Graphic Designer w HoodieHub

Michał Baster

Senior .NET Software Engineer / Technical Leader at Diagnostyka Sp. z o.o.

Krzysztof Seroka

Senior .NET Developer at SoftwareONE

Mariusz Bełtowski

Software Engineering Manager at Lekta AI

Greg Blazewicz

CEO & Founder SALESmanago - Financial Times fastest growing Marketing Automation platform in Europe.

David Alayón

Chief Foresight Officer @ Innuba · Chief Innovation Officer @ Mindset (xHead of Innovation Projects @ Inditex)

Fernando García Bernal

Freelance Android, iOS, Backend Software Engineer

Daniel Atienza

Senior Android Developer en Tide

José Galván

Android & iOS Senior Developer at Fractal Media

Yasmin W.
Looking for colleagues of Chris Shelby at Company Inc?