Andy Palmer's Email & Phone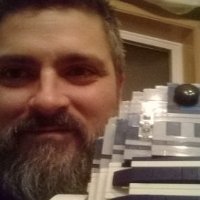 Andy Palmer
Senior Recruiter / Client Delivery Manager @ Augustine Inc.
Andy Palmer Contact Details
I'm interested in connecting with people who are passionate about delivering game changing products to the world.
Sr Talent Acquisition Manager - Strategic Recruiting @ I currently lead a team that specializes in strategic hiring across all of our engineering organization. We support pivotal roles that have exponential impact on Microsoft's product roadmap & business strategy. From December
ContactOut is used by recruiters at 76% of the Fortune 500 companies
Similar Profiles to Andy Palmer
Glynn Miller

Director of Operational Excellence at Meggitt PLC

Florencia Serra

Marketing Coordinator at Palace Resorts

Betsy Segars

Social Media Marketing Strategist | Social Media Consultant | Brand Ambassador l Blogger

Bj Price

Analytics and Optimization Manager at The Walt Disney Company

Dr. Carlyle Rogers

President & CEO of Business and People Strategy Consulting Group, LLC

Yotam Shochat
Declan Breslin

Global Head of Client Service and Solutions, Custody and Fund Services

Erica Peacock
Chris Kutcka

Digital Imaging Science at Technicolor

Russ Fleury

EH&S Programs Specialist at Hamilton Sundstrand

Arnold Nall

EVP Operations at Forge Energy, LLC

Joe Wannemaker

Managing Partner at Wannemaker's Home and Garden

Peter Kelly, CSP, CHST, CET

Adjunct Faculty at Keene State College

Neil Lenane

Talent Acquisition/Diversity and Inclusion Leader at Progressive Insurance

Scott Wasserman

The Dow Chemical Company - Experienced rheologist & global research, intellectual property & external technology leader.

Godfrey Partridge

Chairman and Managing Director at Q-Share International Limited

Bibhu Mohapatra

CEO/Creative Director at Bibhu Mohapatra

Charles Ph.D

Sr Change Enablement Managing Consultant at Appirio

Christine Fricaud

Area Manager at Canon Business Process Services, Inc.

Kim Durazo

Head of Global HR Consulting & Delivery at Blackboard

Max Rickard, MBA, PHR, SHRM-CP

Human Resources at The Walt Disney Company

Andrea G Preziotti

Director, Communications & Marketing Operations

Nabilah Islam

Finance Associate for Southern States at Hillary for America

Venice Buhain

Journalist | Reporter | Writer | Editor

Jack Knapp

Senior Engineering and Technical Recruiter, Group Leader, Co-Founder at The Waterstone Group

Carl McMahon

President & EVP Global Customer Operations at Genmark Automation

Alejandro Morton

Vice President of Human Resources and Security for LATAM

Scott Rylander

Talent Management Director for Local at Yodle

Daniel Lesniak

Billion Dollar Real Estate Agent + Million Dollar Agent Maker | Best Selling Author | Real Estate Developer + Investor

Terry DTM

★ ★ ★ ★ ★ Experienced Keynote Speaker | Self Esteem Architect ✔Helping Professionals be exceptional Speakers ✔

Satya Nadella
Evangeline Rotondi

Talent Acquisition Specialist at Apply Digital Ltd. - We are hiring! ?

Leah Pecoskie

Associate, Four Corners Group Inc. | Retained Executive Search Specialist

Muhammad Khan
Umer Adnan

You can customize this invitation

Liu Zhaolong

Devops/BigData at FlixBus

Loïc Mesnage

Partner, PwC Consulting - Transformation & Management consulting

Guillaume Durao

COO at Clustree | Venture Partner at Idinvest

Simon Maby
Nadir Kadem

Senior Frontend Engineer at Datadog

Ignacio Medrano

Senior Relationship Insurer for Personal Finance

Mike Rencheck

President and CEO, Bruce Power

Clément Mennesson
Anthony Suffys

Développeur web chez Smallable

Nicolas Girault

Fighting illiteracy with technology for teachers - we are hiring

Frédéric Kahn

Vice President Marketing and Sales at Hovione

Cecile Beliot-Zind

Group Executive Vice President

Louis Encontre
Yasmin W.
Looking for colleagues of Chris Shelby at Company Inc?