Andrew Smolin's Email & Phone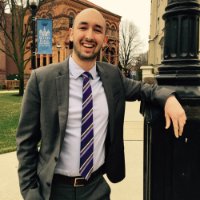 Andrew Smolin
Inside Sales Representative @ 3P Learning
Andrew Smolin Contact Details
Travel/Teach @ Sabbatical
BA, Philosophy, Spanish @ Seton Hall University
Mathletics is a K-12 online supplemental resource designed to deliver targeted adaptive practice to. The program can be used for RTI, AIS, enrichment, after-school, Saturday school and even as a summer program. An independent numeracy studies across over 8000 schools proved that schools that use Mathletics have a 9% advantage in standardized tests compared to schools not
ContactOut is used by recruiters at 76% of the Fortune 500 companies
Similar Profiles to Andrew Smolin
Nanette Byrnes

Senior Editor, Business Reports at MIT Technology Review

Rick Hill
Kailani Knight

Event & Client Relations Specialist

Shamika Lackey-SPHR

VP of Human Resources Business Partner-Technology at Macy's

Terry Hamblen

Vice President, Supply Chain Logistics & Administration at Bennigan's Franchise Company

Elizabeth Vitell

Yoga Instructor at Om on the Range

Christopher G. Lis

Senior Executive (Corporate Strategy, Marketing, Growth, Customer Insights, Big Data Analytics, Innovation)

Scott Hull, MBA PMP

Director of Sales at IMS Health

Thomas Neudenberger

COO, realtime - Eliminating the weakest link in SAP Security via Fujitsu Palm Vein Scan

McLarty, James

Former Branch Manager at L&W Supply

Walter Coady

Key Account Manager - Federal Systems at Milestone System

Dan Miller

Solution Architect at SAP

Yusef Freeman

Managing Director at McCormack Baron Salazar

Sara Benson, CRB, ABR

President and CEO at Association Evaluation, LLC

Steve Bearse

Executive Chef/Owner at New Life Culinary Creations

David Brossmer, MBA

Demand Planner | Supply Chain at United Natural Foods (UNFI)

Matt Abbey

Vice President at CALTROP Telecom

Jill Chiappe

CEO/Senior Consultant at Coachability, Inc.

Olivia Durr

Marketing at Mister Sparky

Laura Christine

20+ Year Ecommerce, Marketing & Business Leader

Remaya Campbell

Campus Director at Hult Prize Foundation

Jeffrey Newman

Manager - Customer Care at Porsche Cars North America

Norman Hairston
Armando Arango

International Mission Critical Construction Specialist

Lana Brinkerhoff

Senior Technical Recruiter at On The Brink Recruiting

Mark Bellafante

CIO at the Coriell Institute for Medical Research

neil silverstein

president at jan leslie corp

Jan Vente

Vice President Strategy, Product Planning and Marketing at ClearMotion - Developing solutions for the future of mobility

Eddy J.

Head of Global Marketing at Vinted. Author of DerGrowthGuy.

Jonathan Metcalfe

Managing Director eCommerce

Jack Russell

Senior Data Scientist at iwoca

Qambar Raza (カンバ - ラザ)
Alex Pike

Consultant at North Highland

Vincenzo Stefanini

IT Project Manager at WallStreetdocs Ltd.

Cathy Ryan

Head of IT/IT Director/Programme Manager

Oliver Laird
Andrea Picchi

Head of Experience Design. Formerly at Sony, Samsung, and Nokia.

Jon Sharpe

Associate Director | Arthur Financial |

[email protected]

| 02035877978 | Business Transformation

Eyal Kazin

Data Scientist at LabGenius

Alfonso R.

Senior Operations Engineer at Burberry

Andrew Stevens
Sandip Khedekar

Scala / Big Data Hadoop Senior Developer at Barclays Investment Bank

Grace Walker

Developer (fintech) at JustGiving

Thomas Burpitt

Property Recruitment Consultant (Estate Agency Division)

Terry DTM

★ ★ ★ ★ ★ Experienced Keynote Speaker | Self Esteem Architect ✔Helping Professionals be exceptional Speakers ✔

Satya Nadella
Yasmin W.