Andrew Dobbs's Email & Phone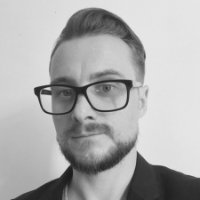 Andrew Dobbs
Agency Partner (Contract) @ YunoJuno
Andrew Dobbs Contact Details
Exec-Recruiter/Headhunter, Talent Manager, Staffing/ Resourcing expert. Digital native, with over a decade of experience. I've dedicated my career to connecting Digital and Creative talent with the industry's foremost marketing, advertising, product and innovation businesses. Talent Manager- working with senior management teams to define, implement and execute talent and hiring strategies. Driving business change and success through direct
ContactOut is used by
76% of Fortune 500 companies
Similar Profiles to Andrew Dobbs
Haekang Kim

PR & Marketing Communications Senior Manager at Hankook Tire

Kyle Gobler

Business English Teacher at JR English

Kyusang Lee

Executive Vice President and CTO at Clinomics Inc.

Min Heung Jun

Cloud Computing Technology Manager at SK Telecom

Jungmi Kim

Sales Coordinator / Delphi Operator at Four Seasons Hotel Seoul

Reinhard Lackner

Executive Pastry Chef at Four Seasons Hotel Macau, Cotai Strip

Jinhyun Noh

Samsung Electronics Engineer

Soohun Kang
Hankyu Lee

Nephrology, Clinical science

Young-Hak Kim

Cardiologist at Asan Medical Center

Yong-woon Kim
Hang Kim

Hyundai Engineering & Construction Co.,Ltd. Managing Director

Molnar Botond

Importer of Pork and Beef meat destination Korea.Quality management and specification control and development for ASIA.

Sang-Uk Kim

Associate Researcher, R&D Information Team at seegene

John Georgie

Client Based Research Consultant in Korea and HR Manager

Sookwang Shim

CEO of Walrus Co.,Ltd. Smart Factory Machine Vision Company

Kyung-Hee Kim
daekeun yun
Joungsik (James) Choi

Founder of EquitiCorps, CFA

kiho lee

Product, Service, Game IA&UI expert

Hwi Ahn

CTO at bigpicturelabs inc.

Wonyoung Choi
Yonghwan Lee

Overseas Marketing Manager at Namsung Industries Co.

%EA%B8%B0%ED%95%9C %EB%B0%95
Ari Virtanen
Youn Choi

Senior business and technology executive specializing in 360 degree strategy and business transformation advisory

Miran (Ava) Jang

Digital Marketing Manager at Megastudy

Janghwan Chung

Strategic Planning Advisor at Yeosijae

Hyun Kee Kim

Prudential Life Insurance of Korea

Hosoo Kim

General Manager — AICON Asia LLC

Terry DTM

★ ★ ★ ★ ★ Experienced Keynote Speaker | Self Esteem Architect ✔Helping Professionals be exceptional Speakers ✔

Satya Nadella
Kenneth Brown

Software Development Engineer II at AWS Key Management Service

Nathan Basanese
Mukesh Singhania
Justin McKibben

Software Engineer at Square

Dmitry Stavitsky

Product Manager, Growth at Airbnb

Matthew Hoffman

Jr. Site Reliability Engineer and Infrastructure at Gemini.com

William Bartig

Senior Backend Engineer - Developer Services at NVIDIA

Russell Childs

Senior Software Engineer at Ripple Labs

Maureen Sullivan

SVP and Chief Strategy and Innovation Officer at Blue Cross Blue Shield Association

Michael Mohan

Senior Software Engineer at CrowdStrike

Paul Lucas

Principal Software Engineer NOT INTERESTED IN JOB OFFERS

Alp Atıcı

Research and Development at Google Inc.

Shuang Feng

Senior Data Scientist at Uber Eats

Jeanie House
Huang Zhu

Software Development Engineer at Amazon

Patrick Pierson
David Brown

Sr Software Engineer at GE Appliances, a Haier company

Yasmin W.
Looking for colleagues of Chris Shelby at Company Inc?