Andrew Benett's Email & Phone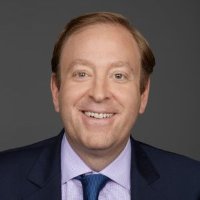 Andrew Benett
Managing Partner @ Consulting by Kantar
Andrew Benett Contact Details
Greater New York City Area
Managing Partner @ Consulting by Kantar
EVP, Executive Director, Brand Strategy and Innovation @ FutureBrand
Independent Board Director; Nom/Gov Chair (NYSE:VVI) @ Viad Corp
Andrew is the Global CEO of Havas Worldwide and Havas Creative Group, where he has the responsibility for leading the day-to-day management of Havas' creative agencies. Prior to Havas WW, Andrew spent three years as the Global CEO of Arnold Worldwide, leading the network's 17 offices in 14 countries. In 2010 the agency was named Comeback Agency
ContactOut is used by recruiters at 76% of the Fortune 500 companies
Similar Profiles to Andrew Benett
Garrett Macklin

Leasing & Asset Manager at LBA Realty

Michael B. Keegan

President at People For the American Way

Paul Teixeira

REMAX, Realtor Associate - Owner

Nick Geise
Branch Furtado

Partner at Grubman Shire & Meiselas

Evangeline Ed.M.

Founder & Executive Director, National Pre-Law Diversity Initiatives, Inc.

Joe Gatto

Vice President of Business Development, Enterprise at Attila Security

Ross Williams

Coordinating Producer at The Ellen DeGeneres Show

Malla Reddy
Laura Mena

Marketing Manager, Assisted Reproductive Technology at Irvine Scientific

Jenny McClain

Director of Marketing & Web Services

Lydia Dougherty

Human Resources Director - Americas at Resideo

Michael Monteleone

Sr. Product Manager at Milwaukee Electric Tool

Joy Pervis

National Talent Scout & Talent Agent

Roseanne Overton

Art Director at Goodby Silverstein & Partners

Scott Zellmer

Operational leader and consultant in manufacturing, development, process engineering, supply chain, and quality systems.

Bibiana Esquibel-Barrows, PHR

Human Resources Professional at Private

Sam Adams

Associate Vice President at Atlantic Trust

LeAnne Schweitzer, CFA

Founder at Pier 88 Investment Partners

Richard Jr
Kevin Corrigan

Director of Human Resources

Neomi Singer

Senior Product Manager at Taboola

Mark Pierce

Consultant at Cella Consulting

Jennifer Barr

Media Executive | Editor + Brand Content Strategist

Romi Diaz

US Field Marketing Manager, Charcot & External Fixation, Wright Medical Technologies

Fran Wahrman, CCP, SPHR, and SHRM-SCP

VP/Incentive Compensation Governance Manager at Huntington National Bank

Devin Dabney

Director - Education Technology, College of Medicine at University of Houston

Andrea Shook

Underwriter at Freddie Mac

Anna Rath

President and CEO at Vestaron Corporation

Eric Evans

Director at MIT Lincoln Laboratory

Terry DTM

★ ★ ★ ★ ★ Experienced Keynote Speaker | Self Esteem Architect ✔Helping Professionals be exceptional Speakers ✔

Pierre-Etienne Cherière

Software Engineer Infrastructure at Oculus VR

Paul Kilfeather

Recruiting talented teams on a mission to make work simpler, more pleasant, and more productive

Alen Rakipovic

Data Technology Lead at Capital Group | American Funds

Kirby Gee
Ankit Ahuja

Software Engineer at Coursera

Francis Erdman

Senior QA Analyst at Tata Consultancy Services

David Pham
Arkadiy Sudarikov
Chipper Nicodemus

Senior Manager, Acquisition (SEO & Paid Media) at Segment

Melody L.

Software Engineer @Twitter

Joel Levin

Engineering Manager at Square

John Miller

Chief Technology Officer at Discount Dance Supply

George Mathew

Security Engineer at F5 Networks

Amy PhD

Data Scientist at GreenKey Technologies

Paul Mison

Principal Engineer at Future Family

Jamie Talbot

Principal Engineer at Mailchimp

Aaron Ilovici

Software Engineer at Connexta

Aswin Prakash

Software Engineer at BEAUTIFUL.AI

Yasmin W.
Looking for colleagues of Chris Shelby at Company Inc?