Alyce Tran's Email & Phone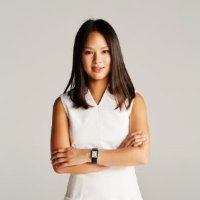 Alyce Tran
Creative Director @ The Daily Edited
Alyce Tran Contact Details
Creative Director @ The Daily Edited
Associate @ Deutsch Miller
Solicitor @ King & Wood Mallesons
Creative Director @ Co-Founder and Creative Director of The Daily Edited (www.thedailyedited.com) an online store stocking an eponymous collection of personalisable accessories and fine stationery From October 2012 to Present (3 years 3 months) Associate @ From August 2013 to July 2015 (2 years) Solicitor @ Solicitor, Mergers & Acquisitions - Project Finance focus From February 2012
ContactOut is used by recruiters at 30% of the Fortune 500 companies
Similar Profiles to Alyce Tran
Martin Sehr

Research Scientist at Siemens Corporate Technology

Jia Situ

Technical Recruiter at Rocket (getrocket.com)

Owen Horwitz

Senior Software Engineer at Symantec

Asli Tariman

Director, HIV Franchise Marketing at Gilead Sciences

Don Sumner

Vice President Sales, MAD Security

Manoj Gadkari

Head of AWS Payments and AWS International Expansions at AWS * Hiring software engineers and web developers.

Nina Ling

Software Engineer at Google

Tim Soltis

Merchant Director, Digital at American Greetings

Michael Stanfield

Chairman and CEO at Intersections Inc. and Voyce (i4C Innovations Inc.)

Diego Stearns

Head of Logistics, Zara USA and Puerto Rico

Boji Hao

Software Developer at Greencap

Charles Achibiri

Internal and External Manufacturing, Lipid nanoparticle (LNP) Formulation Operations | MBA | M.Sc

Gautam Ph.D.

Senior Software Engineer at Cisco

Katy Riordan

Head of HR - Chartered MCIPD

Mike MBA

Senior Oracle Cloud HCM Associate - ArcLight Consulting

David Koppe

Director of Information Strategy - NA East at MongoDB

Collin Boots

Avionics Hardware Engineer at Relativity Space

Vibhor Chugh

Chief Risk Officer at IREP Credit Capital

Sydney McConnell

Team Lead at Jobspring Partners

Navneet Ph.D.

Pharmaceutical Technology Professional

Ganesh Pillai

Executive Director at RP Group of Companies

Ann Lang

Marketing Manager at Igloo Software

Katherine Armstrong

Vice President, Culture and Change Management at Solvay

Maureen Kingston

VP & Global Business Lead, Cold & Flu at GSK

Shanthi Chandrababu

Software Engineer, CEPE Bose Labs at Bose Corporation

Marc Eisele

President Driver 8 Marketing

Céline (Château)

Equity & Strategy Marketing Manager Europe - Small bites - at Mondelēz International

Night Group

Premium residential and commercial property

Raman Rahi

Production Manager at Promo Events DWC LLC

David Allard

CFO BUSINESS PARTNER : Anglo-French, 20 years experience in Finance, HR and IT in fast growing international companies

Anthony DeChellis

CEO - Boston Private Bank & Trust Company

Krunal Doshi

iOS Developer at Tringapps Inc

Maribel Wadsworth

President, USA TODAY NETWORK and Publisher USA TODAY at Gannett

Michelle Borninkhof
Rob Hughes

Chief Operations Officer at Genco Shipping & Trading

akash aurora

Founder & General Partner

Bonnie Boyes

Director of Marketing + Strategic Partnerships, JUST Goods, Inc.

Tom Kitchen

IT Manager, Communications and Contact Center Technology at Aqua America

Marc Cadieux

Chief Financial Officer at Children's Hospital of Wisconsin

Emma Gilding

Executive Strategy Director at Wunderman Thompson

Michael Krohn

Vice President of Operations & Logistics

Bernardo Romero

EVP, Executive Creative Director, Health & Wellness at Grey Group • LIA's 2019 Jury President • 2019 Cannes Lions Jury

Chad Meley

Data Driven Executive | Business Outcomes Oriented

Mack Turner

Managing Director at Bank of America

Sasha Koren

Executive Creative Director, Global Digital at Clinique

Aron Kansal

Providing event registration & eTicketing solutions to universities and performing art centers across the globe.

Joe Pietropola

VP Product Management at DICK'S Sporting Goods

Gary Lake-Schaal

VP of Game Technology, Warner Bros. Interactive Entertainment

Andrew Zaferakis

Chief Technology Officer at High Moon Studios

Terry Williams

Business Application and Development Manager at Orion Group Holdings, Inc.