Allan Piket's Email & Phone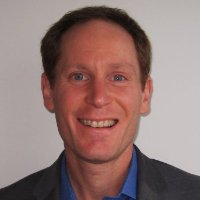 Allan Piket
Chief Information Security Officer - Chief Security Officer - US Legal Entities @ Deutsche Bank
Allan Piket Contact Details
Greater New York City Area
Chief Information Security Officer - Chief Security Officer - US Legal Entities @
Deutsche Bank
Bachelor's degree @ New York University
ContactOut is used by
76% of Fortune 500 companies
Similar Profiles to Allan Piket
Cathy Rooney

Principal, aBiggerContainer Consulting Services

Debbie Shinnick

SVP Network Sales and Strategy Research

Mike Napoliello

Marketing Manager at Sharp Electronics

Richard Patten

Better Nutritional Choices for Positive Healthy Outcomes

Mike Sunyak

Aviation Hardware Engineer at Garmin International

Jennifer W. Fife

Emcee Artist Management / Indirecto Records

Néstor Cajigas
Sherry McNee

Goodfinancial choices start with facts and options

John Vinh

BI Developer at General Motors

Kara Quan-Montgomery

Senior Project Geologist at Terraphase Engineering Inc.

Danny Uselton

President at Scan Systems Corp.

Avery Kelly

Controls Hardware Design Engineer at Automated Logic Corp.

Kerry Reece

Associate at NPV Advisors Inc.

Ronoldy Valencia

ROVAL Consulting Inc. Pharmaceutical Industry Latin America

Ramunas Geciauskas

Software Systems Professional

K.C. Heidler

President and CEO at Tom's Truck Center, Carmenita Truck Center, Kia-Suzuki Depot and CaseyClick

Edgar Valenzuela

IT Manager at IMEX Transport

Karenly Michelle Nieves Fred

Social Media Marketing Assistant at LP's Congahead Studios

Skel Rugova

Manager/Owner at Dolphin Restaurant

Ricardo Cedeno

Procurement Specialist at PRAXAIR INC.

Brian Banghart
Uri Feldman

Medical Robotics, Assistive Technologies, Health Informatics, Tele health, Data Analytics and Performance Metrics

Erika Wilder

Copywriter at Hello Design

Thad Donovan

Creative Director—Smith Donovan

Arielle Hirsch
Corbin Lounsbury

Support Analyst at Jennmar Corporation

MICHELLE DEVLIN

Manager Network Operations at CenturyLink Communications

Stacey Berins

Owner, Hero Solutions, Inc.

Deborah O'Keefe

National Director of Marketing at Maxx Properties

Terry DTM

★ ★ ★ ★ ★ Experienced Keynote Speaker | Self Esteem Architect ✔Helping Professionals be exceptional Speakers ✔

John Hammer

Global Director Marketing & New Business Development at GEON Performance Solutions

Robert PhD

Senior Vice President, Corporate Strategy and Business Development at Lockheed Martin

Eric Salsbury

Sr. Software Engineer at OpenMarket

Nicholas Arquell
Nolan Bushnell
Carina Ngai

Product Design Manager at Roblox ― HIRING: Sr. to Principal level designers!

Victoria Judge

Chief Revenue Officer at Tamara Mellon

Eric Robinson
Hung C.

A software engineer/statistician builds data application

Yudong Sun
Suzie MCIPD
Andrew Summers

ED, Head of Talent Acquisition at MSCI Inc.

J Evans

Infrastructure Engineer at Strava

Yehuda Cohen

AWS Architect and Founder at Elementryx, Inc.

Bhargavi Palle

Software Engineer at JPMorgan Chase & Co.

Peter Jenkins

Senior Mobile Engineer at mParticle

Nicole O'Rourke

Senior Vice President & Chief Marketing Officer at Manhattan Associates

Christopher Creighton

Software Development Engineer at Apptio

Yasmin W.
Looking for colleagues of Chris Shelby at Company Inc?