Alicia Mast's Email & Phone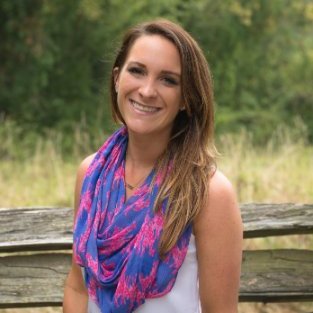 Alicia Mast
Vice President, Regional Sales - EIectronic Invoice Presentment & Payment @ Commerce Bancshares, Inc
Alicia Mast Contact Details
Specialties: • Enterprise Software Sales • Financial Services • Outsourcing • Technology • Healthcare • Non-Profits / Associations • Sales lead generation best practices • Sales Operations • OnDemand tools • CRM • Strategic Partnerships 10+ years software sales consulting and management experience. Consult with, market & sell to CFO's, Controllers & other finance professionals nationally re:
ContactOut is used by
76% of Fortune 500 companies
Similar Profiles to Alicia Mast
Yosuke Miyoshi

Business Development Director at Landon IP

EiJi Okihara

Principal Sales Consultant at Oracle

Toru Tonami
Masami Shibatani

Principal Director at Accenture Digital

Shingo Shiraishi

Vascular Access Project Manager at Tokai Medical Products

Yusuke Kojima

Account Executive at FedEx Express

Richard Man

Head of Sales - Asia Pacific, Capital Markets at Colt Technology Services

Takashi Ohno

Certified Public Accountant Japan

Annabel Cowper

Associate Director, Head of Public Affairs, Japan

Masayuki Momose

Sr. Specialist, New Technology Exploration, Future Business, Technology & Innovation at SABIC

Takayuki Nakata

Asahi Kasei Corporation - Chief Researcher

Maarten Adriaens

Crop's Japan Sales at Beltrade K.K

Kie Usui

Enterprise Business Representative at salesforce.com

yoichi miura
Tsukasa KOCHI
Satoshi Nakazaki

Group Manager, Corporate Communications at Rakuten

Seiichi Yamamoto

C.E.O and the President at Yamato Soysauce & Miso

Michio Matsuzaki

Administrative Lawyer, Matsuzaki General Counsel Office

Yoshihisa Ozaki

Studio Senior Lead(Manager) at Deloitte Digital

Herb Leisenfelder

Japan-based project leader & multi-disciplined engineer

Soichiro Takahashi
Ihara Yasushi

Country Manager of Japan / Sales

Jieyin (Jane) Lew
Satoshi Saikatsu

Trigence Semiconductor - Module Design Engineer

Yui Tottori

Marketing Communications Manager at Park Hyatt Tokyo

Tsuyoshi Kageyama

Senior Director, Rovi K.K.

Andrea Elio Bianchi

Stock controlling/ Logistics presso Fendi Timepieces Japan

Masanori Shioya
Yoshimasa Ohshima
Terry DTM

★ ★ ★ ★ ★ Experienced Keynote Speaker | Self Esteem Architect ✔Helping Professionals be exceptional Speakers ✔

Or Sira

HR Business Partner at Dynamic Yield

Yishay Yovel
Natali Itzler

Senior Software Engineer at Netflix

Alexander Faitelson

Principal Engineer at Palo Alto Networks

Aviel Shtrik

Mobile Product Manager - FinTech

Amit Wertheimer

Software Tester at Deep Instinct

Tom Kaminski

Senior DevOps Engineer at Healthy.io

Ran Korber

CEO and Co-founder at BreezoMeter

Avigad Mizrahi
Ori Bracha
Eran ari
Ran Krauss

CEO & Co-Founder at Airobotics

Sameh FREDJ

Data Scientist & IoT Consultant at Xebia

Benjamin Brial

Cycloid - DevOps Framework - Founder

Viet-Anh TRAN

Research Scientist at Deezer

Charlotte Dequidt

Directeur Marketing, Communication et Digital chez AGATHA Paris

Fanny Veyrac

Co-animatrice TF1 (le justeprix) mannequin comédienne at TF1

François Lambert
Yasmin W.
Looking for colleagues of Chris Shelby at Company Inc?