Alex Chapin's Email & Phone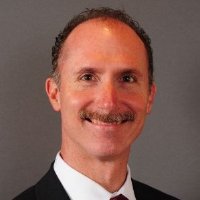 Alex Chapin
Executive Director DoD Sales at Intel Security @ McAfee
Alex Chapin Contact Details
Executive Director DoD Sales at Intel Security @
McAfee
Senior Director, DoD Global Sales @ From April 2006 to Present (9 years 9 months) DoD Account Manager @ From 2005 to 2006 (1 year) DoD Account Manager @ From 2004 to 2005 (1 year) DoD Account Manager @ From 2001 to 2004 (3 years) DoD Account Manager @ From 1998 to 2001 (3 years) Strategic Account
ContactOut is used by
76% of Fortune 500 companies
Similar Profiles to Alex Chapin
Senutiene, Egle
Donatas Jankauskas

Financial solutions group manager at HANSAB, UAB

Domas Zinkevicius

Race Engineer at VW Castrol Cup Poland

Kęstutis Mačiulaitis

Mobile Software Engineer at Frankly Web A/S

Ugne Puplauskaite

Sales Director Baltics & Finland at Danone Early Life Nutrition ( Nutricia)

Nerijus Zikas

Business development at Hansab Group OU

Ramunas Zika

Head of Risk Management at Omnitel

Mikas Armonavičius
Karolis Zaveckas

Export Manager at Teltonika

Darius Gaigalas

Export, Purchasing & Supply Management.

Šarūnas Hincas
Solveiga Karkauskaite

Learning & Organization Development Specialist at UAB "Svyturys-Utenos alus" (part of the Carlsberg Group)

Matas Jasiulis

IT projects coordinator at UAB NOVATURAS

Indre Glaniauskiene

Sales and Supply Coordinator at Kinze Europe

Mykantas Urba, CFA

Corporate finance and financial analysis professional

Arnoldas Bendoraitis

Data Bureau Executive at Callcredit Information Group

Edgaras Dagilis
Henrikas Vasiljevas
Karolis Petreikis

IT Solutions Architect & .NET Developer

Mindaugas Perednis

BI Developer at Danske Bank Lithuania

Paulius Lingys
Arvydas Ruibys

Quality Assurance Engineer at Wilibox

Indre Pieskute

Accounting Manager at Ahlstrom Vilnius

Ieva Kriauciuniene

HR Manager at COBALT Lithuania

Andrius Kondratavicius

SAP BI/BW developer/administrator at AB Lietuvos geležinkeliai

Jonas Butautis

Supervisory Board at Magnetic MRO; Board Member at Heston MRO

Julija Sedleckaite

E-commerce manager at JULIA JANUS

Matas Nenartenas

Resident physician at Hospital of Lithuanian University of Health Sciences Kaunas Clinics

Chase Banks

Investment Banking Analyst at Goldman Sachs

Yi Shen

Staff Software Engineer at Waymo

Eugenie Fanning

VP of People at SquareFoot

Noelle Haley
Nikhil Panpalia

Senior Software Engineer at Google

Carmilia Ramirez

Director Quality Control and Stability at Ajinomoto Bio-Pharma Services

Maria Black

President, Small Business Solutions and Human Resources Outsourcing at ADP

Carsten MBA

CIO, CISO & Chief Architect Executive: IT Operations, Strategy, Cybersecurity & Compliance, PMO, Business Transformation

Alex Shear

Director of Customer Acquisition at SimpliSafe

Michael R.

CEO & Founder at Maple Media

Casey McDevitt
Andrew Larkin

Director of Software Engineering at Gogo

Thomas Hindle

Sr. Director Business Management - Biologics at Thermo Fisher Scientific

Tom McMackin

Private Equity Senior Associate at The Blackstone Group

Tim Ellinger

Building and Leading Global Sales Teams

Lisa Phillips

Vice President, Data Governance at Fastly. Data and Systems Reliability, Incident Management, Remote Work

J Schwan

Chief Executive Officer at Kin + Carta

Terry DTM

★ ★ ★ ★ ★ Experienced Keynote Speaker | Self Esteem Architect ✔Helping Professionals be exceptional Speakers ✔

Satya Nadella
Yasmin W.
Looking for colleagues of Chris Shelby at Company Inc?