Albert Lee's Email & Phone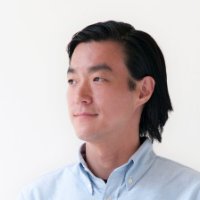 Albert Lee
Designer-In-Residence @ New Enterprise Associates (NEA)
Albert Lee Contact Details
Managing Director / Associate Partner, IDEO NY @
IDEO
M.B.A. @ Columbia Business School
Albert Lee is the Founder of All Tomorrows. All Tomorrows is a product studio working at the intersection of purpose, design, and technology. Albert is also currently the Designer-in-Residence at NEA, the worlds largest venture capital firm. Albert has a deep background in both design and business. Albert was previously the Managing Director of IDEO's New York
ContactOut is used by
76% of Fortune 500 companies
Similar Profiles to Albert Lee
Armand Mignot

President, Co-founder at Finfox

Michael Nozzolillo

Deep Brain Stimulation Specialist at Medtronic

Joe Hawe

Business Development Manager

Calvin Lawrence Jr.

Coordinating Producer at ABCNews.com

Jordan Landsberg

Direct Sales Ownership Opportunities in Deregulated Electricity/Gas & LifeLine Wireless

Andrea Rosenthal, M.S.

Management Consultant, Life & Career Soul~utions,Inc.

Ranganathan Mukundan

Business Development Manager - L&T Technology Services

Garth Fraser

Rave Provides Innovative Solutions to Prepare Better and Respond Faster

Angelo Escalante

Senior Technical Recruiter at Amtec

Beau Benedict

Manager at Grant Thornton LLP

Allen Helms

Experienced business leader

Roberto Bicchiarelli

Senior Vice President at Permasteelisa North America Corp.

Chris Poulos

Vice President/General Manager at West Point Buick GMC, West Point Lincoln

William Ripley

Real Estate Social Media Solutions | Social Media ROI Strategist | Author | Speaker | CEO at A&A Marketing Concepts

Paula Merritt

Area Sales Manager at Motorola Solutions

Shivom Malhotra

Manager, Supply Chain and Maintenance Business Systems at Barrick Gold Corporation

Gunner Beery

Owner, Contract Recruiters Intl

Liz Martindale

Senior Graphic Designer at goop.com

Brian Hinton

Director, Digital Segment Management

Mitchell Atwood

President - LOGIC Solutions Group

Ruthann Janis

Account Executive at ExamWorks Clinical Solutions

Jessica Resler

Co-Founder and Creative Director at the Participation Agency

Sam Kabbani

CEO at K&K CONSULTANT GROUP INC.

Clara Buenzow

Sourceress at InfoSec Institute

Chris Opstad

Area Representative at Mondo Publishing

Lynn Moyer

Executive Recruiter at Venteon Finance

Houman Abouei
Imam Zaman

Executive Director at Muslim American Society of Minnesota

Alexandra Nicoletti

Real Estate Asset Management at Brookfield Properties

Shea Robin

Senior Engineering Analyst at Quantum Energy Partners

Terry DTM

★ ★ ★ ★ ★ Experienced Keynote Speaker | Self Esteem Architect ✔Helping Professionals be exceptional Speakers ✔

Satya Nadella
Dmitry Chernivetsky

Sr Devops Engineer at Ocrolus

Mark Griswold

General Manager at Flex-N-Gate

Pawan Jha

Engineering Manager|Principle Machine learning engineer | Big data Architect

Martynas Valaika
Nathan Blain

Global Leader for Strategy Execution, Korn Ferry

Kathleen Brennan

Senior Software Engineer specializing in Web Services and APIs

Marvin A.

Vice President Of Software Engineering at Valilly

Sergii L.
Jiachen Song

Software Engineer at Microsoft

Tony Pauly

Driven to revitalize and transform brands, businesses and organizations.

Rajadurai Balakrishnan

Senior Software Engineer at On Point Technology, LLC, Expertise in developing Microservice application using Spring Boots

Duncan Harris

Marketing Director EMEA at Adobe Systems

jagdeep sihota

Lead Software Engineer at Rakuten

Christine Mullin

Chief Financial and Operating Officer at Receipt Bank

Bill Kunyiha

Senior Software Engineer at Change Financial Limited

Jeff Gustafson

Senior Linux Systems Engineer at Zynx Health

Vaibhavi shah

Senior cloud Datawarehouse Engineer

Yasmin W.
Looking for colleagues of Chris Shelby at Company Inc?