Alan Morris's Email & Phone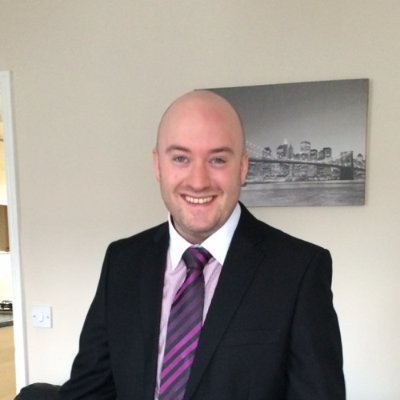 Alan Morris
Director & Lead Developer @ Little Red Door Ltd.
Alan Morris Contact Details
Newcastle upon Tyne, United Kingdom
Director & Lead Developer @ Little Red Door Ltd.
Head of Technology @ LamasaTech
Analyst Programmer @ Accenture
A-Levels @ Whitley Bay High School - Sixth Form
Director & Lead Developer @ Developing in-house and client applications for iOS based devices, including iPhone, iPad, and iPod Touch. From 2012 to Present (3 years) Newcastle-upon-TyneAnalyst Programmer @ Responsible for code fixes, data problems and client issues related to the Class 1 area of the HMRC account. Development, testing and rollout of code fixes for issues
ContactOut is used by
76% of Fortune 500 companies
Similar Profiles to Alan Morris
John Tully

Enterprise Technology Executive focused on Customer Success

Amelie Ferro
Taylor SHRM-CP

Senior HR Business Partner - Engineering & Product

Lena Tai

Head of Human Resources, Global Consumer Health Marketing at Johnson & Johnson and Executive Coach Certified by Columbia University

Adam Ross

Vice President Talent at DRiV Incorporated

Bulut Nesim

"Agile" Lead and Product Manager at Yahara Software

Mike Munoz

Account Executive at Johnston Communications

Nichole Carlyle

Recruiter Team Lead | Talent Acquisition Specialist | Vendor Management | Hiring Negotiations

Matthew Kovner

Vice President, Global Industrials Investment Banking at Credit Suisse

Jim McClelland

Senior Sales Executive in Information Technology

Paramont EO

Paramont EO, Your Source for Everything Electrical

Max Goldberg
Doug Rye

National Director of Operations, HPP Services, Lineage Logistics

Neil Kamdar

Director, Customer Success/Client Services

Mark Veale

Finance Manager at Humana

Sarah Zaidi

Engagement Manager at McKinsey & Company

Jillian Wirzman

Director of Behavioral Health Services at JFK North Medical Center

Scott Kessler

Global Sector Lead, TMT (Technology, Media & Telecommunications) at Third Bridge Group Limited

John Brewer

Cloud Solution Architect at Assurant - ATI

Rachel Blender
Carlos Martin

Head Of Wealth Management. President & CEO BAC Florida Investments & BAC Global Advisors at BAC Florida Bank

Heather Bissell

Director, Customer Experience & Consumer Care - Costa Sunglasses

David Colvin

Director of Sales @ Kairos Surgical representing Arthrex Orthopedics: Helping surgeons treat their patients better!

Darin Namken

President/Co-Founder Bulldog Media Group

Robert Fries

Vice President, Children's Services Finance/Chief Financial Officer at UCSF Benioff Children's Hospitals

Sarah Owen

Senior Director, Market Payer Strategy and Operations at Evolent Health

Moe Hutt

Talent Acquisition Program Management | #TAPM Academy | #TalentBlend | Talent Acquisition Program Strategy | Consultant

Ali Dalloul

Director of Software Development at Cox Automotive

Christal M. Jackson

Philanthropy Advisor/Thought Leader

Joshua Seedman

Strategy Consultant at McKinsey & Company

Matt Welsh

Founder and Vice President of Sales at naughtone

Jo Grant

Resourcing and Talent Acquisition professional

James Davies

Chief Financial Officer at Crypterium

Dipa Joshi

Partner at Fletcher Priest Architects & Mayors Design Advocate

Huw D.

Software Engineer at Glovo

Ben Monck

Talent Acquisition Consultant at TEKsystems

Kerry Wealleans
Peter Twiby

Senior Video Games Recruiter

Danny Goodwin

Executive Editor at Search Engine Journal

Scott Vinson

Vice President, Retail Sales at Cargill

Cathy Wang

Senior Manager, Investor Relations at Lyft

Kimberly Stockdale

Senior Recruiter at The Coca-Cola Company

James Lackie

ESO Fund and River Street Management

Fred Colen

President and CEO Neovasc at Neovasc Inc.

Brock Furlong

President & CEO at Stampede Meat, Inc.

Gregory Horton

Head Of Global Marketing at TimeXtender

Bill Carroll

Chief Operating Officer at Bishop Fox

Mike Stadnisky

CEO at Phitonex -- accelerating life science research with flying colors

Nicole Delma

Founder at FOND Group Email Consulting
Looking for colleagues of Chris Shelby at Company Inc?