Adam Steinharter's Email & Phone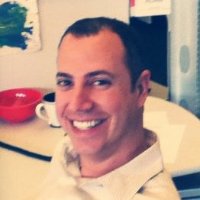 Adam Steinharter
Senior Manager, Recruiting @ SurveyMonkey
Adam Steinharter Contact Details
Senior Manager, Recruiting @ SurveyMonkey
Member Board Of Directors @ JCC Maccabi Sports Camp
Senior Technical Recruiter @ StumbleUpon
Seasoned recruiter with experience in all facets of the process.
Senior Recruiting Manager @ We're the world's leading provider of web-based survey solutions, trusted by millions of companies, organizations and individuals alike to gather the insights they need to make more informed decisions. But you know all that. We want to help you make better decisions. That's it.
ContactOut is used by
76% of Fortune 500 companies
Similar Profiles to Adam Steinharter
Steve Jacobs

Founder, Owner Nature Designs

Scott Stone

President, American Engineering

Ernesto Ariel Suarez

Co-founder, translator, managing partner, wordsmith, content creator. at Ariel Media

Clarke Hayes

Managing Consultant in Natural Resources - Chemical and Petroleum / Industrial Products at IBM

Hannah Crew

Custom Research Analyst at Mintel

Paulette Satur
Hassan Hakam, PMP

Sr. Manager at BMC Software

Jake Harnack

Senior Product Manager at National Instruments

Matthew Foss

VP of Business Development and Sales at EFX Financial Services

Bates Grainger

Global Marketing at Endeavor

Charles Euchner

★★★★★ At the Intersection of Writing/Editing, Cities/Public Policy, and Teaching/Coaching

Baha Zeidan
Michael Sepik

Custom Home Builder, General Contractor, building stunning kitchens, bathrooms, room additions

Robert Friedl

Customer Support & Equipment Management Solutions Consultant at Cleveland Brothers Equipment Co

Greg Contente
Bela Kiraly

Service Engineering Manager at GE Healthcare Magnetic Resonance Imaging

Dave Hodgman

Digital Strategy & Analytics at Comcast

Jen Block

Vice President of Clinical and Medical Affairs at Bigfoot Biomedical, Inc.

James Rough, CCEP, CFE

Associate Director, Healthcare & Life Sciences Dispute, Compliance, and Investigations at Navigant Consulting

Lloyd Reshard

CEO at Cognitive Big Data Systems

Muhammad Shafique, CFA
Rob Engstrom

President @ Ashworth & Company I New Markets

Celina Encinas

Specialty Sales Representative at Ferring Pharmaceuticals

Bob Lewin

Director of Strategy - Innovation at CIT Group Commercial Services

Wayne Mertel

VP of Voluntary Solutions at Digital Insurance

Karen Peak
David Rose

Director of Sales at Bennett Marine

Keith Preston

Professional Employer Consultant / Peo Sales / Payroll / HR / Compliance / Risk/ Affordable Care Act

Robert Cell

Venture Investor and Entrepreneur

Claudio Testa

Network Engineer for Content Delivery Network (CDN) at Orange

Paul Bezard-Falgas

Ingénieur d'étude chez Aubay

Frédéric Daniel

Chief Technology Officer chez Transparency-One

Juan Mostazo

Co-Founder & CTO at BidMotion

Pascal Portelli

Chief Executive Officer at Delta Dore #SmartHome #iot #MadeinFrance #TransitionEnergetique

Julien FELGUEIRAS

Front-End Developer chez CANAL+

Alexandre Pocheau

Développeur Fullstack chez Galeries Lafayette

Jordi Dosne

Front-end Developer chez MeilleursAgents.com

Raphaël Lemaire
Mikhael Gerbet
Benjamin Ferrand
Fabrice Vigano-Géry

Marketing director / Brand development consultant / Former Head of marketing at Le Tanneur & Cie

Looks Pillar

Software Engineer at Fatsoma

Kevin Kennedy

IT Director, Applications & Digital Solutions (Energy) at ENGIE – UK & Ireland

Douglas Robertson

Freelance Writer & Software Things

Ben Cameron

Senior Software Developer at Red Deer

Maurizio Lupo

Principal Engineer at TES GLOBAL LIMITED

Ales Cirnfus

Software Developer at Masabi

Terry DTM

★ ★ ★ ★ ★ Experienced Keynote Speaker | Self Esteem Architect ✔Helping Professionals be exceptional Speakers ✔

Yasmin W.