Adam Kilgore's Email & Phone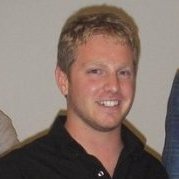 Adam Kilgore
Prototype Product Engineer - Intern @ AAM
Adam Kilgore Contact Details
San Francisco, California
- Product designer of mechanical and electromechanical products. - Passion for inventing unique products that provide outstanding user experiences. - Experienced in complex mechanism design. - Design products for use in harsh environments with high cosmetic and abuse requirements. - Hands-on experience with machine shop tools and rapid prototyping methods. - Detailed involvement with multiple product launch
ContactOut is used by
76% of Fortune 500 companies
Similar Profiles to Adam Kilgore
Dale Morrison, CPA

Partner at Morrison & Swank, P.A.

Abaya Sundaresan

Operations Engineering at Apple Inc.

NESTOR NUESCH

Independent Management Consulting Professional

Joanna (Sciortino) Sciortino McCartney
Susan Andress

V P Strategy and Planning at Sherman Bridge Lending

Anna Basso

Production Secretary at "Sully" -- Kiki Tree Pictures

Joe Crumbley

Experienced Sustainability Project Manager and Researcher

Deborah Alantzini
Erica Takoch
Allison Torgesen

QC Scientist at Seattle Genetics

Tracey CUA

User Experience Manager at QAD

J. McCall

VP at Reiff Injection Molding

Richard Frievalt

Vice President Quality Assurance at Bradford Airport Logistics

Laura Sirott

physician at Laura Sirott, MD

Jamie Cannan

Student at The New England Institute of Art

Holly Hopkinson

Account Executive, Specializing in Commercial Insurance for Aviation-Related Companies at Caledonian Insurance Group

Carrie Ballein

Program Specialist at World Relief

Rachael Clark

Relocation Accounting Analyst

Christopher Turner, PE

Project Engineer at Lovelace Engineering, Inc.

Cathryn Rivas

Regional Sales Director at Brazilian Professionals

Bud Dotson

Chief Inspector Energy Transfer

Sowjanya O'Neill

Senior Security Solutions Technologist

Adriana Moore

Special Education Paraprofessional at Pickens Technical College

Randy Drozd

In Search of New Adventures

James W Lee

Vice President at Fabrizio, Lee & Associates

Lou Primiano

Owner of Centa Plumbing and Heating Inc. A professional plumbing, heating, and fire sprinkler contracting company.

Vickie Thompson-Sandy
Anne Blaschke

Associate Professor of Pediatrics and Pediatric Infectious Diseases at University of Utah School of Medicine

Yasmina Guerda

Public Information Officer at United Nations OCHA

Martin Doettling

CMO, Product Champion, Business Leader

Russell Wager

Vice President, Marketing at Mazda North American Operations

Fred Helou

Founder & CEO at Vagaro.com

Ravi Iyer

Head of Product Management - Security Products @ Synopsys

Matt Lasker

Program Manager, Customer Success Field Enablement at Workday

Greg Webb

CEO and Board Member Travelport

Paul Cordasco

Product Marketing at Salesforce Marketing Cloud

Rebecca Goncalves

Associate Director, Global HR Recruiting at Gartner

Chang Yuan

Taking a new exciting journey in the valley

Steven Klei

Active Board Member / CFO

Igor Cherny

SVP Engineering - Customer and Selling Experience at Williams-Sonoma, Inc.

Ritesh Maheshwari

Hiring Performance Engineers to Make LinkedIn Faster!

Matthew Manning
Joe Willoughby

Beverage Category Manager at Flavor Producers

Jacob Cliff

Vice President Talent Acquisition @ The Howard Hughes Corporation

Mike Cseri

Verification Specialist at Ericsson

Todd Renaud

Chief Information Officer at Conn's HomePlus

Terry DTM

★ ★ ★ ★ ★ Experienced Keynote Speaker | Self Esteem Architect ✔Helping Professionals be exceptional Speakers ✔

Satya Nadella
Yasmin W.
Looking for colleagues of Chris Shelby at Company Inc?