Abhishek Iyer's Email & Phone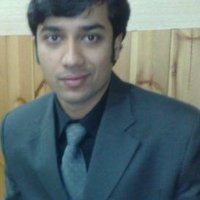 Abhishek Iyer
Technical Account Manager - IBM PureData Systems, IBM Analytics @ IBM
Abhishek Iyer Contact Details
Technical Account Manager - IBM PureData Systems, IBM Analytics @ IBM
Technical Account Manager - Pure Data for Analytics (Netezza), IBM Information Management @ IBM
Senior Managing Consultant, WW Information Management Lab Services @ IBM
@ Delhi Public School, Noida
Technical Account Manager - IBM PureData Systems, IBM Analytics @ From January 2015 to Present (1 year) Technical Account Manager - Pure Data for Analytics (Netezza), IBM Information Management @ From October 2012 to Present (3 years 3 months) Senior Managing Consultant, WW Information Management Lab Services @ From October 2012 to July 2013 (10 months) Client
ContactOut is used by
76% of Fortune 500 companies
Similar Profiles to Abhishek Iyer
Ike Ellsworth

Applications Developer at Xactware

Fran Fitzpatrick

Senior Engineer at CenturyLink

Alexander Gustafson
Ashley Theeler

Global Merchandise Coordinator at Columbia Sportswear

Daniel Lentini
Catherine Van Dyke

NightLife Event Coordinator at California Academy of Sciences

Joel Lopez

Assurance Manager at BDO USA, LLP

Kevin Kelley

Division Safety Manager- Ecolab

Amanda Belluomini

Better Homes and Gardens Real Estate

Lucyna Mayer

Derivatives and Capital Markets Counsel, VP - Barclays - Legal Department

Jason Chen

Vice President - Mezzanine Group at Oaktree Capital Management

Uchenna Nwogu

Engineering Technician at Advance Testing Company

Sherif Dessouky

Owner, Lavine, Lofgren, Morris & Engelberg, LLP

Julia Suk

Executive Assistant to CEO

Florence (Lulu) Montoya
Alexander Farr

Dentist at Alexander F. Farr, DDS

Thomas Velazquez

Business Account Executive, Verizon: Helping businesses become more effecient

Jorge Gomez, Ph.D., MBA

Head of dupilumab Global and US market research

Thomas Strigel

General Manager - Northern Tool & Equipment

Stephen Epifano, CAIA

Analyst at Soundlink Partners, LLC

Christian Benz

Director at Daimler North-East Asia Parts Trading and Services Co. Ltd. (DPTS)

Laura De Frew

Clinical Liaison/Hospital Sales Representative at Kindred Healthcare

Rinku Daxini

Associate Director Of Product Development at Model N

Ashley Ard

B2B Sales Consultant at Staples Advantage

Esther Lwakabamba

Sales and Marketing Intern at Musco Sports Lighting, LLC.

Natalia Glekel, CFA

Credit Analyst at Standard Life Investments

David Tromblay

Senior Consultant at CGI Federal

Todd Knox

Senior Pre-Sales Solutions Engineer

Jenny Tang
Randy Brubaker

Channel Sales and Business Development

Terry DTM

★ ★ ★ ★ ★ Experienced Keynote Speaker | Self Esteem Architect ✔Helping Professionals be exceptional Speakers ✔

Narasimha Prasad

Staff Software Engineer at Proofpoint

Alex Chee
Karla Barajas
Ben Lai

Product Manager at LinkedIn - I'm the tip of the spear in a quest to make LinkedIn developers happier.

Alpa Maru
Kelly McLaughlin
Natalie Sklobovskaya

Front-End Software Engineer

Christian Langer

Digital at Lufthansa Group

Ron Kunze

Cloud Computing * Big Data Analytics * Machine Learning

Markus Kahlbetzer
Juan Palomino

Software Engineer at Orbital Insight

Lorena Rull

2016 PG "Top Women in Grocery". High performer in Category Management, Strategy, Innovation, Procurement & Marketing.

Amy Yuan

Head of Digital Strategy at Nest (Google)

Sander Ardinois

Data Platform Architect & Data Engineer (a.i) at LeasePlan Digital

Andrew Hawker
Pierre Louveaux

Senior Principal Engineer at Autodesk

Albert Kim

Software Engineer in Real Time Data at Facebook

Steve Hanks

Chief Data Scientist at Whitepages

Yasmin W.